Ever get the sudden urge to use the word Octopussy, but can't find the right time or place? Buy a Glastron GT-150.
The American made speed boat was used by Bond in the 1973 film 'Live and Let Die' during a chase scene through the Louisiana bayou that crescendoed with a 110 foot jump across a dike and over top of two cars.
Bond fans will no doubt scoff at the Octopussy reference, since it was actually an entirely different movie released over a decade after 'Live and Let Die,' but the real beauty of Bond lies in his ambiguity. Bond can melt into any part of your life, be it his cars, boats, suits or vernacular. Doesn't matter what particular movie it's from, we all just want to inhabit a part of his soul.
After over 60 years, Bond still reigns king in a world full of copycats, as well he should. And nothing puts you in his shoes, even if just for a moment, more than running your hands down the bright orange and cream hull of a '72 Glastron GT-150.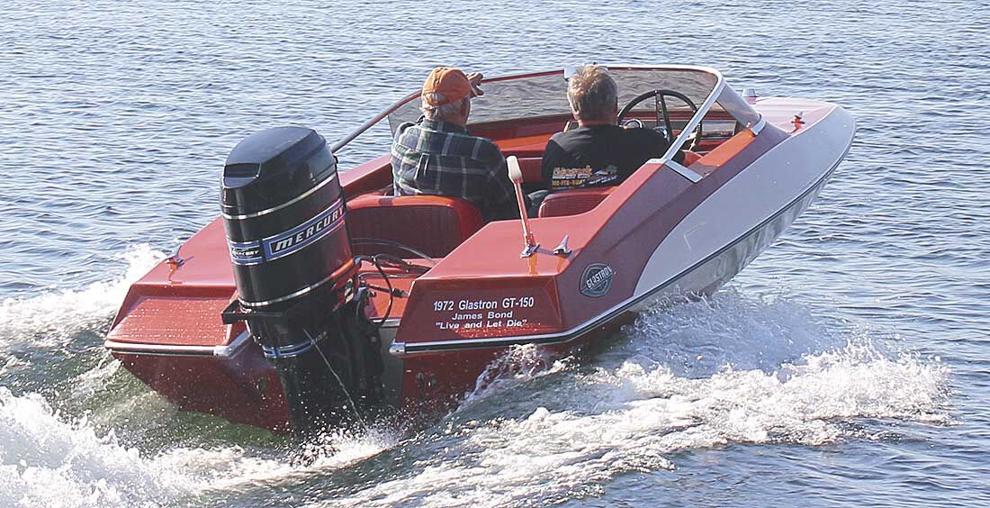 The boats are not particularly rare, or even that expensive in terms of vintage speed boats. But they can't be matched for nostalgia. Osceola native Glyn Thorman has been enthralled with the boats since he first saw 'Live and Let Die' in early 1973, and has owned a number of GT-150s in the last two decades.
"The movie was OK, but the chase scenes were phenomenal," Thorman said. "And still today I think (The GT-150) is one of the classiest looking boats ever built. It looks fast, it looks current — you could build that boat today and get a following."
Thorman is not a diehard Bond fan in general, but for some reason the boat latched on and wouldn't let go. He bought his first GT-150 in 2007 — nine years later he owned three of them. Thorman realized that was a bit of overkill, as did his wife.
"She told me 'we don't need a fleet. You've got three, maybe that's more than you need,'" he said.
He eventually sold two of the boats.
Thorman is an almost obsessive collector, which is not to be confused with an obsessive hoarder — although their trajectories do stray dangerously close to one another from time to time.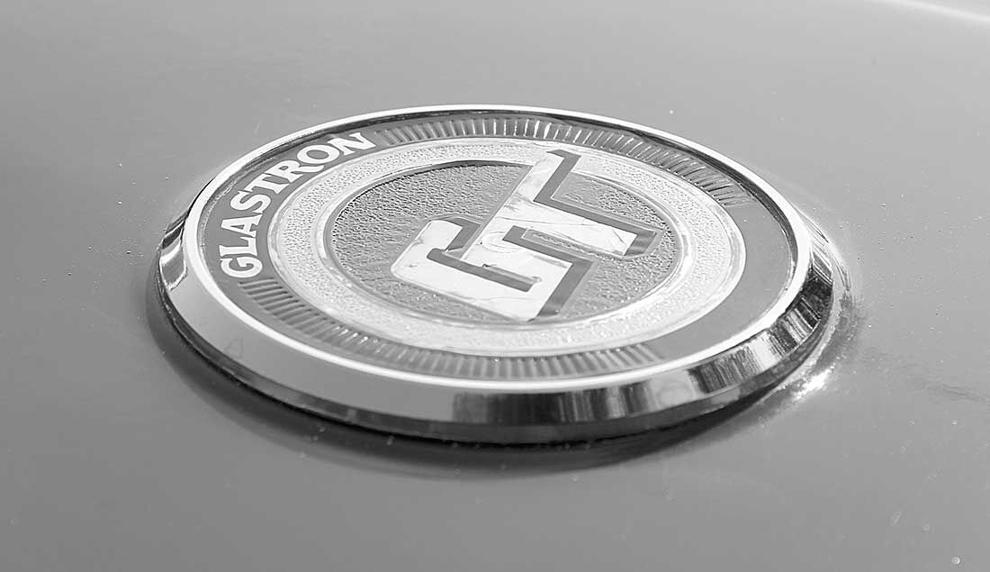 In addition to boats, he collects vintage military rifles as well as small RC cars called Stompers. You may envision Thorman as a tape on the glasses, Star Trek watching nerd, but he skirts the accusation brilliantly. His passion for detail reveals a meticulous, enviable intelligence and his business sense makes it easy to see why he chose the hobbies he did. Vintage boats, firearms and RC cars attract a diehard niche audience willing to spend large sums of money for a new prized possession, or a new detail for their already existing prized possession.
Among other ventures, Thorman reproduces and sells the hood decals for Glastron GT-150s. Hood decals are one of the first pieces to start decaying as a boat ages, and as Thorman made his way further down the Glastron rabbit hole he saw an opportunity to provide shiny new decals to Glastron owners obsessed with original quality parts.
Thorman's decals are spot-on to originals, down to the embossing. They're so accurate that the Ian Fleming Foundation, which now owns the original boat used in the film, replaced its worn out decal with one of Thorman's reproductions.
That original boat was actually one of 26 Glastrons that were purchased for 'Live and Let Die.' The production crashed 17 of those 26 boats rehearsing for the jump scene, which was only filmed once. The GT-150 that made the filmed jump was outfitted with a 135 horsepower Evinrude Starflite engine. It was modified to have only one front seat, which sat in the middle of the boat rather than on the right side to maintain balance in the air. Two black railings were also added to the sides of the boat to keep it level on the jump. The 110-foot span broke the world record for longest speedboat jump in a film. The record still stands today.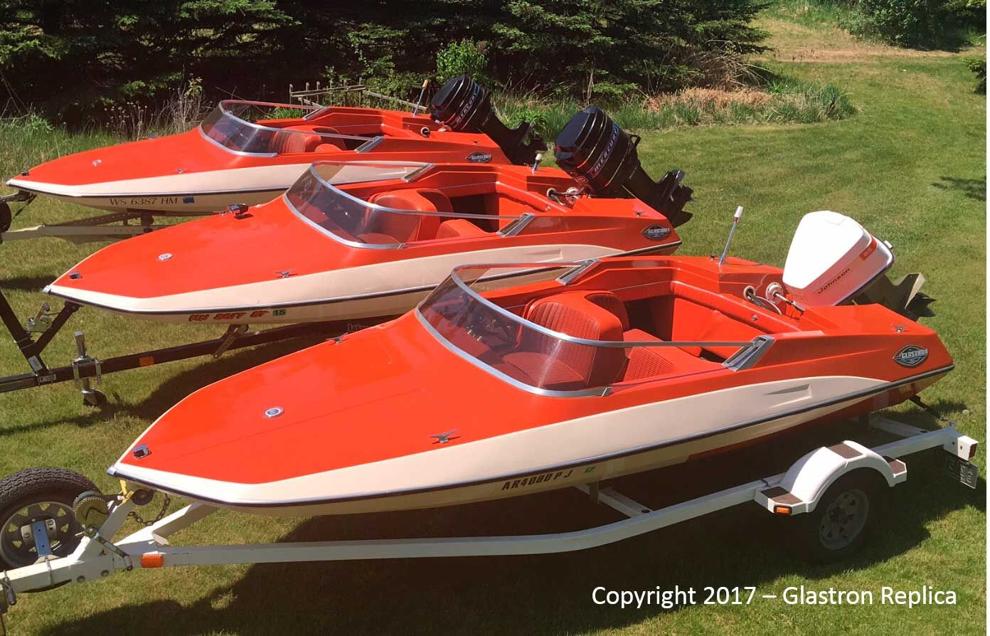 In the scene, the boat behind Bond also makes the jump successfully. But during filming that boat hit the GT-150's wake and crashed shortly after landing. If you watch closely, you can see the boat veer sharply to the right and head toward the bank. The camera cuts just before the boat crashes.
The boat only has a max speed of about 45 miles per hour, but on the water that feels more like 105. And anyway, the draw isn't really the speed, but the style.
The dash is partially made of wood grain and the instrument panel looks like a Swiss watch face. The leather seats are an immaculate orange to match the hull — the second you sit in them you start looking around for some kind of secret compartment that hides your Walther PPK and a ring that shoots poison darts. The wheel is thin but sturdy with elegant chrome inserts. The carpet — well the carpet is tacky as hell. But hey, it was 1972. The whole thing feels very much like sitting in a small European sports car, which is probably why they picked it for Bond in the first place.
James Bond is the King Midas of masculinity. His cars, his cufflinks, his pistols and suits — everything he's touched since 1963 has turned to gold, because Bond is what we all hope to be. He's noble and brave in spite of irreconcilable flaws, and who could ask for more than that out of life?
Drive a speedboat this summer, even if it's not a Glastron GT-150 (props to you if it is though). While you're out ripping around, give in to your inner Bond. Remember what it was like the first time you sat in the theater and watched him save the world and get the girl. Let the theme song play in your head — and don't fight the sudden urge to turn around and see who's chasing you.