This past weekend was one for the record books as Clear Lake senior Adam Loenser not only set a school record in the boys 3,200-meter run. He also became the first male athlete from Clear Lake to win a state track title since 1990. Loenser finished 4.75 seconds ahead of his nearest competition to win the WIAA Division 3 state title.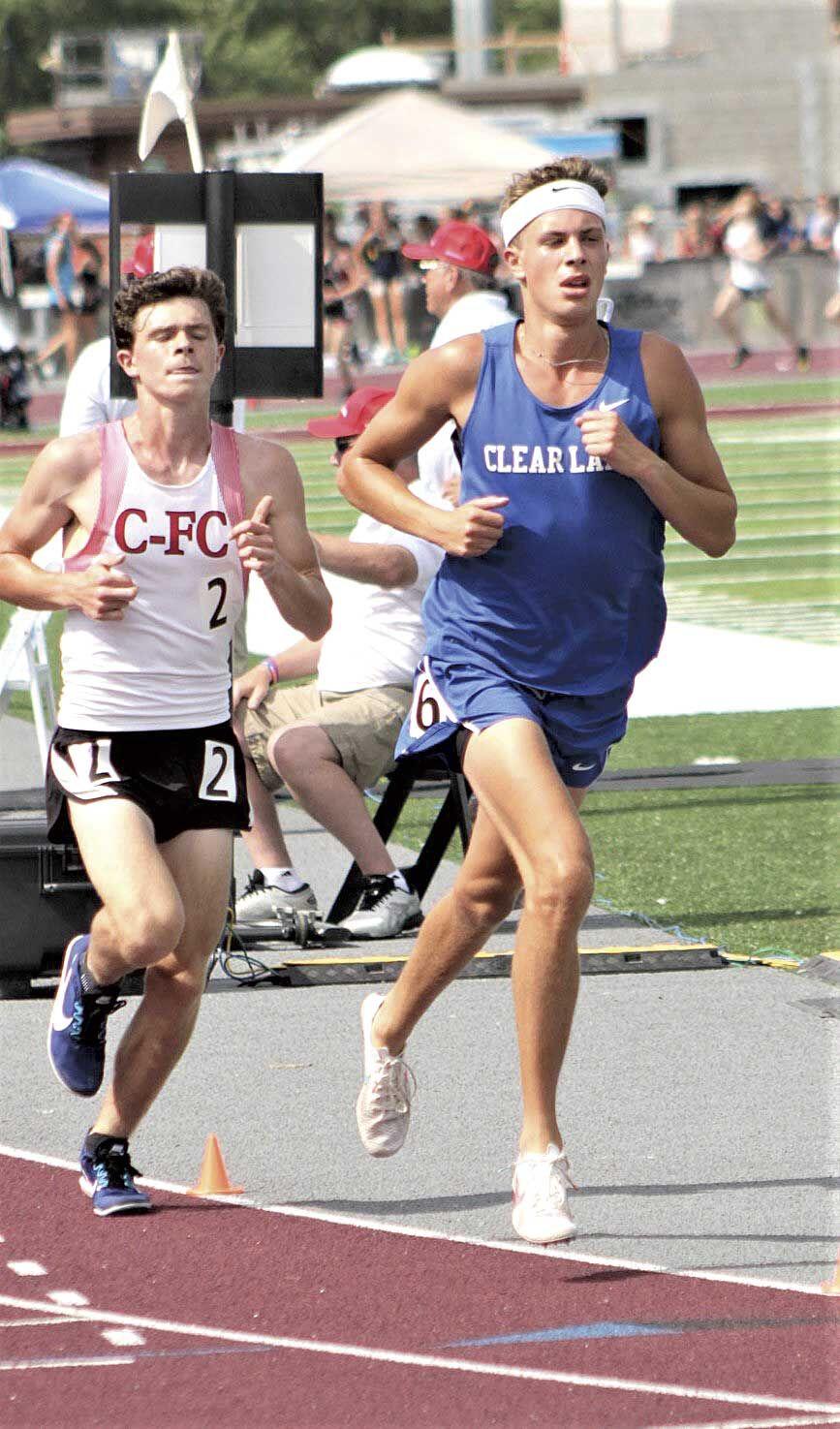 Loenser also teamed up with sophomores Derek Kreier and Carter Carlson and fellow senior John Pearson to place eighth in the state 4x800-meter relay with a time of 8:42.66.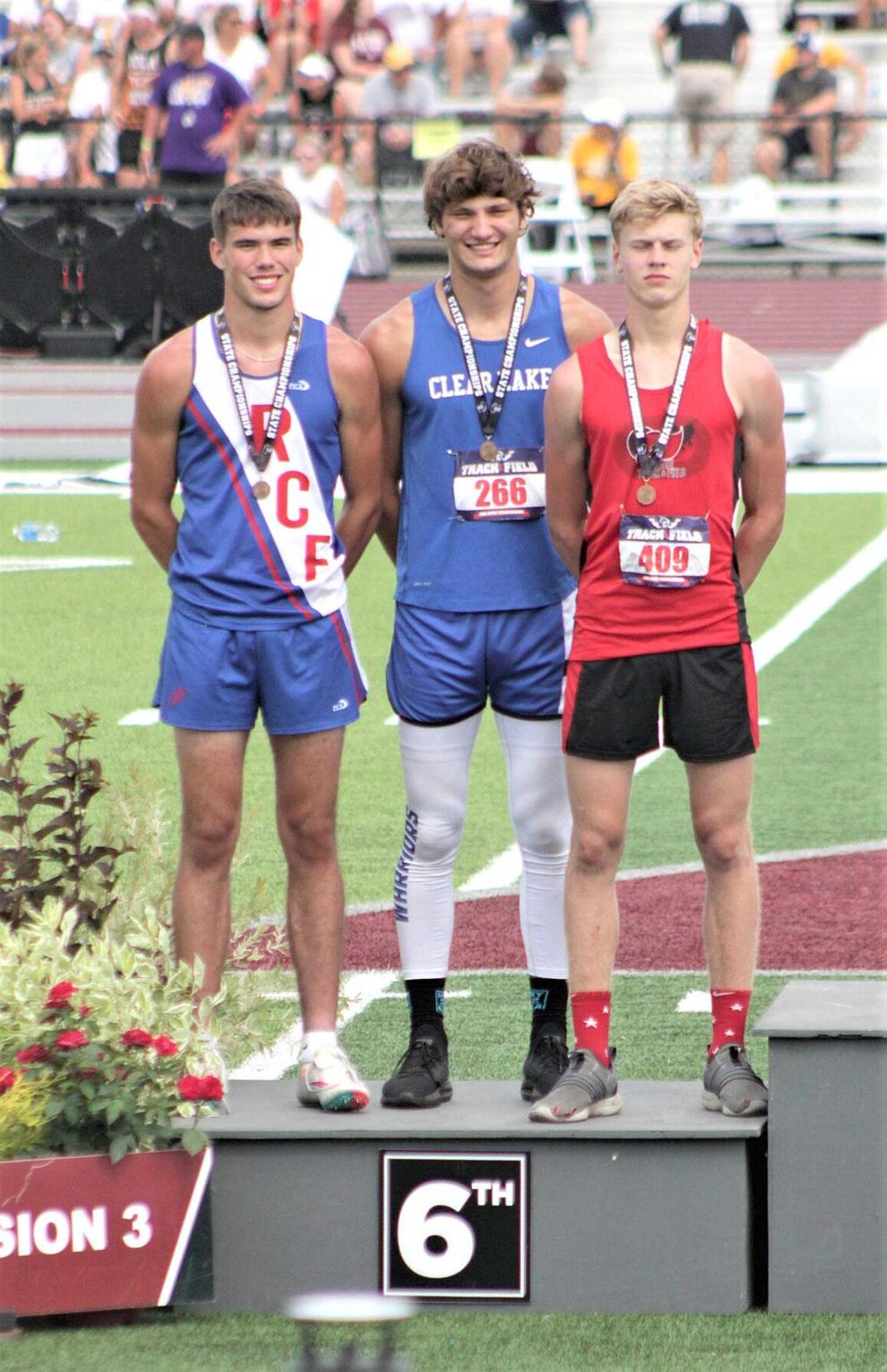 Junior Riley Peterson cleared 6-00 in the high jump to claim a three-way share of sixth place.
Sophomore Hunter Pickard was 15th in the triple jump with a mark of 39-02.50.
Overall the boys finished tied with Iola-Scandinavia and Cuba City for 16th place in the team standings with 13 points. 71 teams recorded team points, led by La Crosse Aquinas with 54.
La Crosse Aquinas 54, Edgar 45, Lancaster 26, Durand 25, Chetek/Weyerhauser 23, Sheboygan Area Lutheran 21, Reedsville 20, Kenosha St. Joseph 18, Wild Rose 17, Bent-Scales Mound-Shull 16, Shiocton 16, Dodgeland 16, St. Mary Catholic 16
New Lisbon 15, Randolph/Cambria-Friesland 15, Clear Lake 13, Cuba City 13, Iola-Scandinavia 13, Cambridge 12, Fall Creek 12, Wauzeka-Steuben 12