The start was not the one anyone associated with the Amery boys hockey team wanted Jan. 9 against Regis/Altoona/McDonnell.
RAM scored the game's first three goals, putting the Warriors in a hole most teams aren't going to climb out of.
Yet, when the final horn sounded, Amery was celebrating another win, this time by a 5-4 score.
"We really put ourselves in a hole with three penalties in the first and failing behind 3-0 with a couple of power play goals," Amery coach Tim Henningsgard said. "I was impressed with the calmness on the bench and in the locker room. The boys never panicked and stepped it up to get back in the game quickly."
Reece Atkins got Amery on the board first, scoring with less than two minutes remaining in the first period. Vincent Greene and Max Mike assisted his power play goal.
The Warriors scored two goals in less than a minute in the second period to tie the game. Asher Page scored off assists by Justin Walter and Reece Atkins. Greene got the equalizer off assists by Sammy Otto and Austin Holmberg.
Amery actually got its first lead with Atkins scored three minutes into the third period with the assists by Page and Holmberg.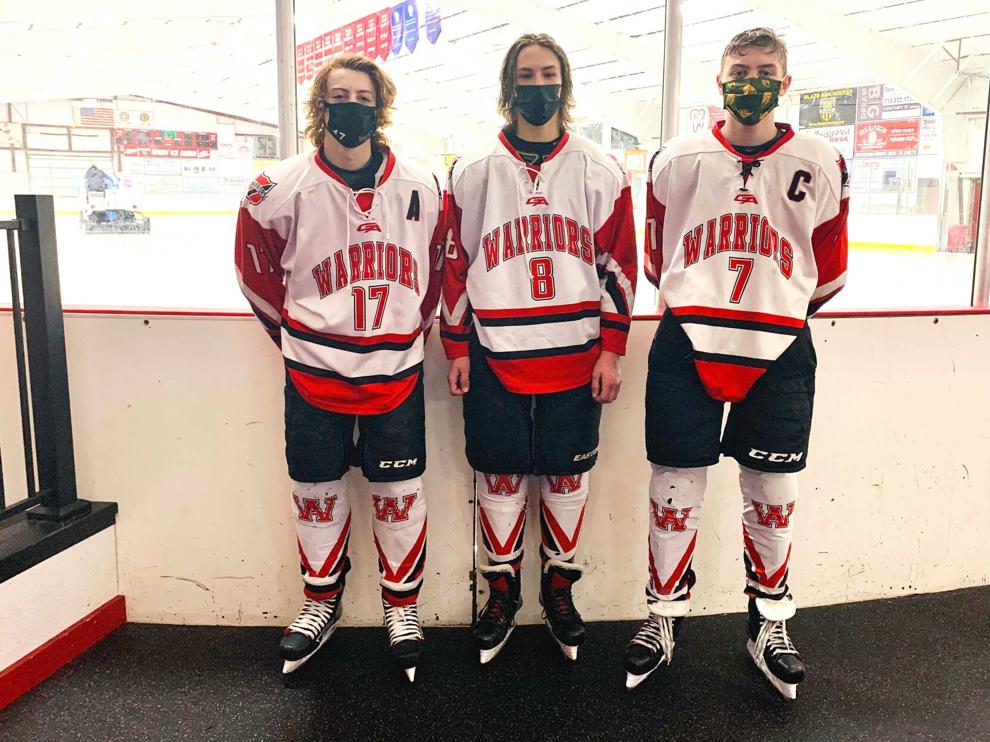 RAM tied it up less than two minutes, setting the stage for Greene's game-winner at the 7:08 mark of the period. Greene's goal was also on the power play.
Henningsgard praised Atkins' play throughout.
"Reece Atkins was quite a gamer today," Henningsgard said. "Early in the first, he injured his wrist, icing it pretty much after every shift and still managed to score two goals. That is what being a hockey player is all about."
The Warriors ended up outshooting RAM 48-38. Avery Starzecki stopped 34 shots to earn the win.
Amery earned another conference win in the week, defeating Baldwin-Woodville 5-0, Jan. 5.
What was a 1-0 game turned Amery's way in the third with four goals on only 10 shots.
"We had so many chances to score all night, you could tell eventually the flood gates would open which is exactly what happened at the end of the third," Henningsgard said.
Max Mike scored the game's first goal on a power play late in the first period.
In the third, four different Warriors scored goals in about a five-minute span. Those came courtesy of Reece Atkins, Simon Panek, Vincent Greene and Asher Page.
"This was once again a total team effort," Henningsgard said. "Five goals from five different players with all three lines getting in on the action."
Starzecki picked up his third shutout win of the year stopping 31 B-W shots.
Besides their goals, Page and Greene also had an assist each.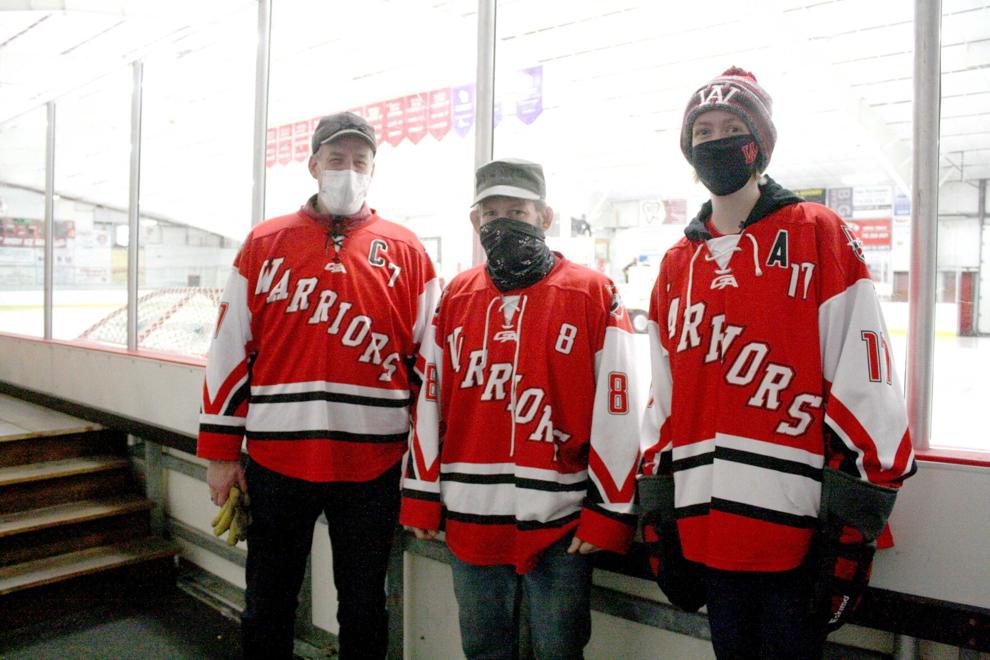 The wins were sandwiched in between a 3-0 loss to Superior Jan. 7. One stat was the key in this game: Amery was 0-for-7 on the power play.
"It was pretty frustrating," Henningsgard said. "We had chances on the power play and didn't execute like we have been all year. I am not sure any team has ever won a hockey game being 0 for 7 on the power play."
Superior scored all three goals in the second period.
"Our effort in the third was much better, but pretty bitter sweet," Henningsgard concluded. "I was happy to see it, but it was pretty obvious that we weren't giving it 100 percent in the first two periods."
Starzecki stopped 26 shots in a losing effort.
Last week's play leaves Amery with a 7-4 mark on the year. They are at West Salem for the start of a four-game road stretch, 5 p.m., Jan. 16.