Sylvia Utter keeps her heroic husband's medals perched in her room inside of Amery Memory Care. She has happy to reflect on Walt, her husband of 46 years, a brave soldier who was in WWII's Bataan Death March.
After the April 9, 1942 U.S. surrender of the Bataan Peninsula on the main Philippine island of Luzon to the Japanese during World War II, approximately 75,000 Filipino and American troops on Bataan were forced to make an arduous 65-mile march to prison camps. The marchers made the trek in intense heat and were subjected to harsh treatment by Japanese guards. Thousands perished in what eventually became known as the Bataan Death March.
The day after Japan bombed the U.S. naval base at Pearl Harbor, December 7, 1941, the Japanese invasion of the Philippines began. Within a month, the Japanese had captured Manila, the capital of the Philippines, and the American and Filipino defenders of Luzon (the island on which Manila is located) were forced to retreat to the Bataan Peninsula. For the next three months, the combined U.S.-Filipino army held out. April 9, with his forces crippled by starvation and disease, U.S. General Edward King Jr., surrendered his approximately 75,000 troops at Bataan.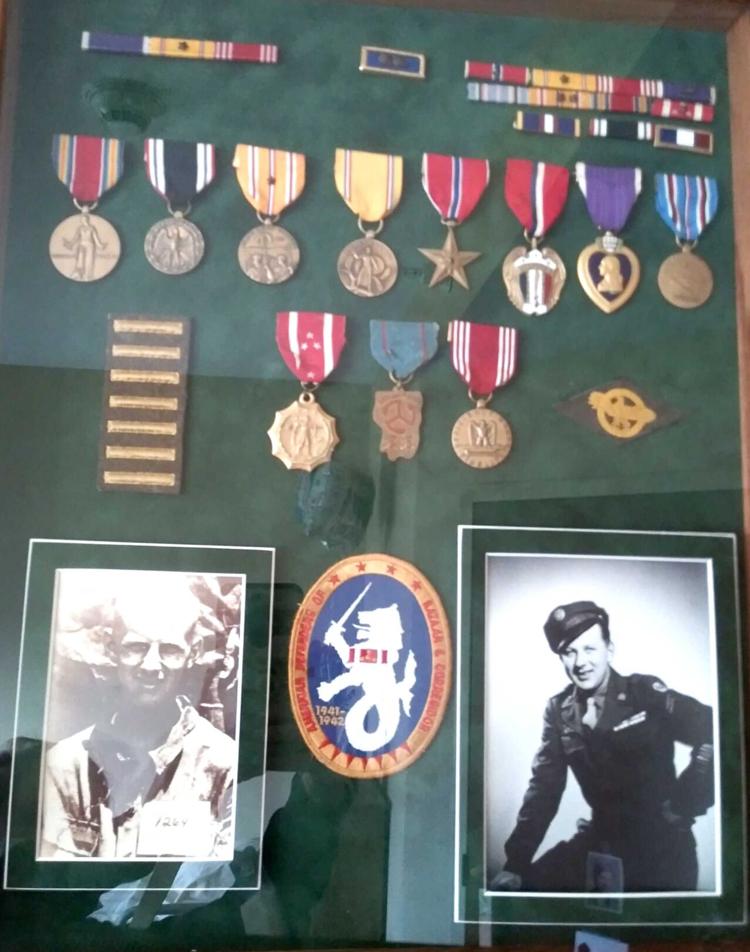 The surrendered Filipinos and Americans soon were rounded up by the Japanese and forced to march some 65 miles from Mariveles, on the southern end of the Bataan Peninsula, to San Fernando. The men were divided into groups of approximately 100, and the march typically took each group around five days to complete. It is believed that thousands of troops died because of the brutality of their captors, who starved and beat the marchers, and bayoneted those too weak to walk. Survivors were taken by rail from San Fernando to prisoner-of-war camps, where thousands more died from disease, mistreatment and starvation.
America avenged its defeat in the Philippines with the invasion of the island of Leyte in October 1944. General Douglas MacArthur, who in 1942 had famously promised to return to the Philippines, made good on his word. In February 1945, U.S.-Filipino forces recaptured the Bataan Peninsula, and Manila was liberated in early March.
After the war, an American military tribunal tried Lieutenant General Homma Masaharu, commander of the Japanese invasion forces in the Philippines. He was held responsible for the death march, a war crime, and was executed by firing squad on April 3, 1946.
Walt Utter survived to share his Bataan Death March story. Sylvia said Walt really only talked about it with his fellow military friends.
Walt was born in St. Paul, MN. January 21, 1918.
He entered the Army March 10, 1941 and he was stationed in the Philipines when WWII broke out. He was a Prisoner of War (POW) for 3 ½ years.
After a year of medical care, Walt returned to Wisconsin and married Sylvia Powell in 1948. They moved to Washington D.C. where he worked for the government.
In 1956 he and his family moved to Amery, where he and Sylvia had four children. Walt operated the Standard Station for several years. He later worked at Golden Age Manor and Amery's Apple River Valley Memorial Hospital.
Sylvia said Walt was very proud of his military service. He was active in the V.F.W., an Ex-POWs chapter in Eau Claire, which he started, D.A.V., and the Survivors of the Bataan.
Walt passed on Christmas Day, 1994. Sylvia always was and will continue to be proud of her soldier.
Although no one of Walt and Sylvia's children followed in their father's footsteps joining the military, Sylvia said, "Anytime the boys would act up Walt would say, 'You should go in the service.'"