Subscribers to the Amery Free Press have always had unlimited access to theameryfreepress.com.
Here is a simple step-by-step instructional on how to access the stories online.
First, head to www.theameryfreepress.com and set up an online account. You will need to create a username then enter your name, email address and a password.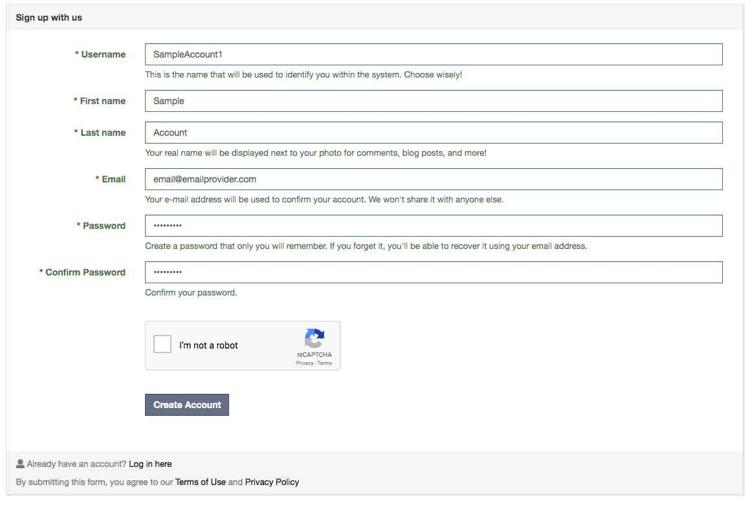 Next, you will need to prove you are not a robot by clicking a box and then will need to verify your account.
You should receive an email that will have a link that, when followed, will direct you back to the Sentinel website and your account will be activated.
Click "Log in" in the upper right-hand corner, input your account information and "Sign in".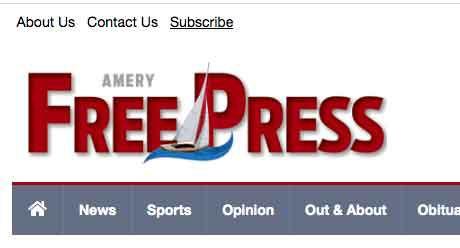 Then you will need to click "Subscribe" in the upper left-hand corner. Under subscriptions you will then click the link "Online Access for Current Print Subscribers"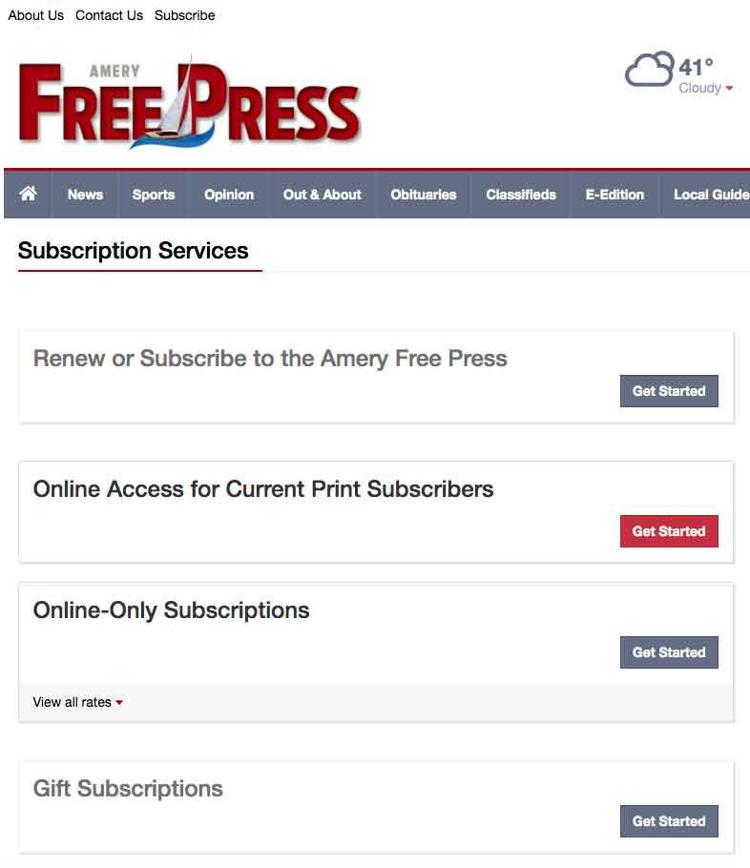 Then grab the most recent copy of the Amery Free Press and find your subscriber number.
Your subscriber number is the first set of numbers on your newspaper address label. It is either two, three or four digits followed by a space and then a long series of numbers. Your subscriber number is the first grouping of numbers.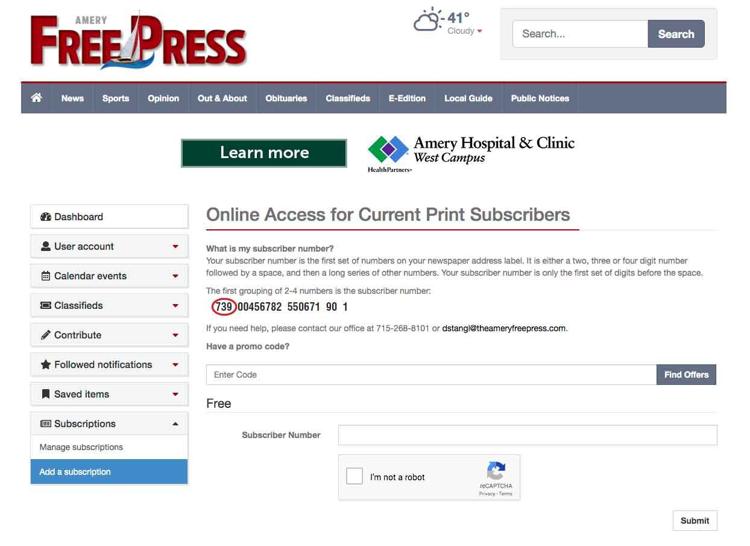 After you enter you subscriber number, click the "I'm not a robot" box and click "Submit". This only has to be done once to set up the account.
You should then be able to access all of the content of our website with unlimited access to all our content.
If you need help with online access subscription please call 715-268-8101 or email dstangl@theameryfreepress.com.