Great athletes seem to have a certain stubbornness, which carries them through to do things that people say they cannot do. If only it were that simple of a case for seniors who saw their last chance of high school sports competition fade away.
When the Wisconsin Interscholastic Athletic Association's (WIAA) Board of Control announced the end of April the spring season had been canceled many athlete hearts were broken, especially those of seniors.
High school sports have been on hold since March when the WIAA canceled the high school basketball tournaments in response to the coronavirus outbreak. Spring sports were put on suspension until the April 21 vote to cancel.
WIAA Executive Director Dave Anderson said, "We want to extend our sincere empathy and regrets to all the student-athletes and coaches that have worked hard in anticipation of participating in sports this spring, particularly the seniors. The Board of Control and Executive Staff have been resolute in their hopes to preserve some chance to play one more time, and it is our hope that by providing the extended unrestricted days, we can provide some opportunities and closure for spring sport student-athletes."
"We thank Gov. Evers and all the leading health officials and health care workers for their leadership and guidance during this unprecedented period in our history. We share in the responsibility to assist in the efforts to control the spread of this virus. When the time is right, we will play again," said Anderson.
The WIAA said 30 days of summer contact may be allowed for spring coaches if they include seniors and abide by the governor's orders. Amery track coach Justin Schuh said, "My hope is that we will be able to have the 30 day season in July which the WIAA has put out as a possibility. What a 30-day season would look like is completely unknown at this time and we are not sure if it will be an option with these uncertain times. However, I am going to stay optimistic."
Nick Erickson has participated in Track and Field since seventh grade. He said, "I love how track and field is all about improving yourself, and how you know exactly what is expected of you at every meet. The task is simple; you just have to run faster, jump higher, or throw farther than the competition."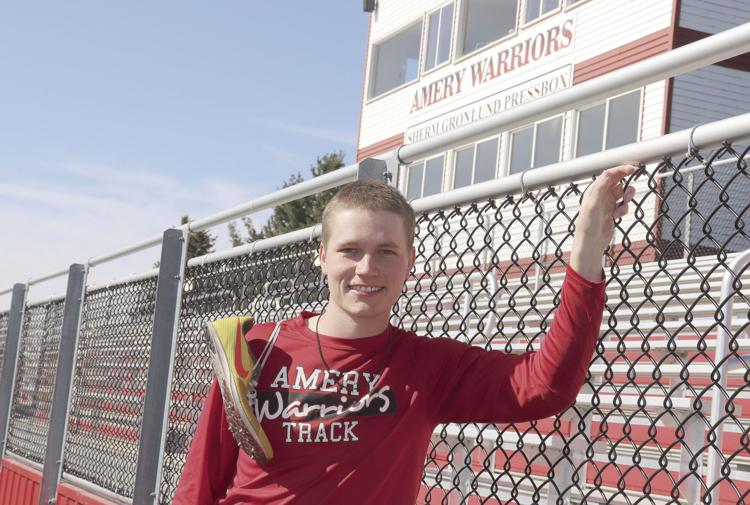 He said his team had been training for two weeks before Stay-at-Home orders began and he was hopeful they would still have some track meets later in May. Track coaches supplied team members with workouts to ensure readiness should a season start back up. "After a few weeks of quarantine and watching the news, I had a feeling the season would be canceled. When the cancellation was announced, though, the last hopes I had to run on the track were crushed," said Erickson.
"Our team has a lot of seniors who worked hard all winter to prepare for our final track season, and I think we would've had a lot of success as a team. I can think of a couple relay teams and a few individual runners who had a solid chance to qualify for state," he said. "I miss being part of a team that works extremely hard every day. We're a tightly knit bunch, especially on the distance team."
Ella Schmidt has played softball for eight years. She said, "I love that softball is a very unpredictable sport. You never know what kind of weather you are going to be playing in, what type of hit or play is coming next, how long the inning will be, or how the game is going to turn out. It's never boring!"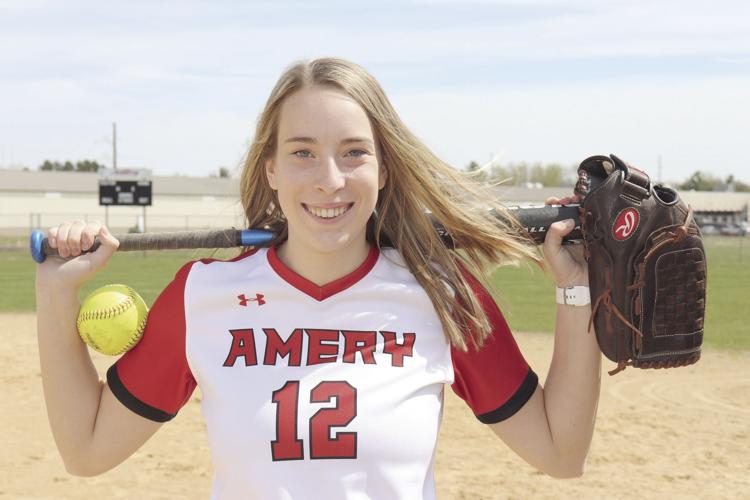 "I was very disappointed and sad when the season was first postponed, but I was still hopeful that we could manage to have a short season later," she said. She feels their team would have been fighting for one of the top spots in the conference this year. Ellsworth and Prescott are the teams she predicted to be the biggest competition for the Warriors. Schmidt said, "I feel we would have been very competitive against any opponent we would have faced."
She misses playing for Coach Tara Rose. "She is an upbeat coach with a great passion for softball. The other seniors and I have learned so much from her over the past four years, and we were hoping for a fun, competitive final season together," said Schmidt.
When the announcement came announcing the canceled season, Schmidt was saddened. She said, "I was crushed by the news knowing that our group of seven seniors would not get to play together one last time. We have grown up together playing a sport that we love, and I know it was difficult news for all of us. Also, I was disappointed that I didn't get to experience my last high school sports season. Looking back to one year ago, I never would have thought that would be the last time I would play softball with my teammates."
Kenny Lepak has played tennis for three years. He said had the pandemic not occurred, "Our team would have been very strong. We were gaining multiple freshmen and only lost a couple seniors from last year. We had a lot of people on the team that were very strong individuals and very strong at doubles. I was looking forward to playing some singles and doubles, potentially making it to the state tournament."
He loves playing tennis for its fast-paced points. He said, "When I found out that tennis would be canceled, I was heartbroken. I was looking forward to playing tennis and hanging out with my teammates at day long tournaments."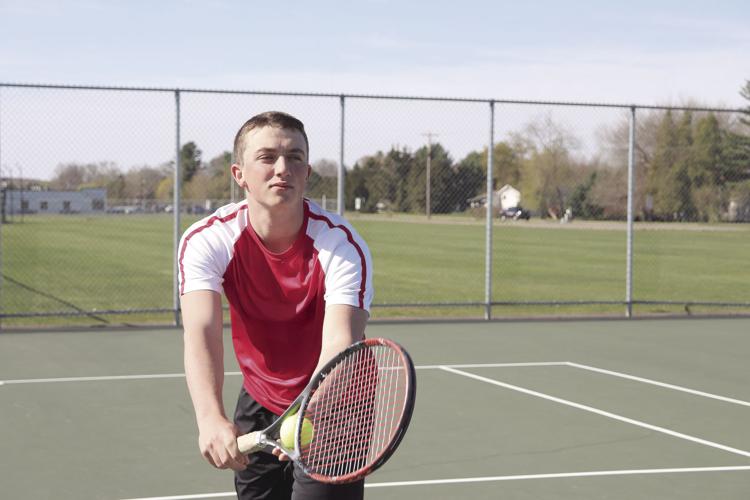 He feels Eau Claire Regis would have been their team's biggest competition. "Last year we tied with them to be Middle Border Conference champions, so both of us would have been looking looking to be the only MBC champions," said Lepak.
McAdam Smith has been playing baseball for about 13 years. "The thing I love most about baseball is the difficulty of the game and how you need to rely on your teammates every play," he said. Not knowing what would happen this year, he continued to keep in shape for baseball throwing the ball with his parents.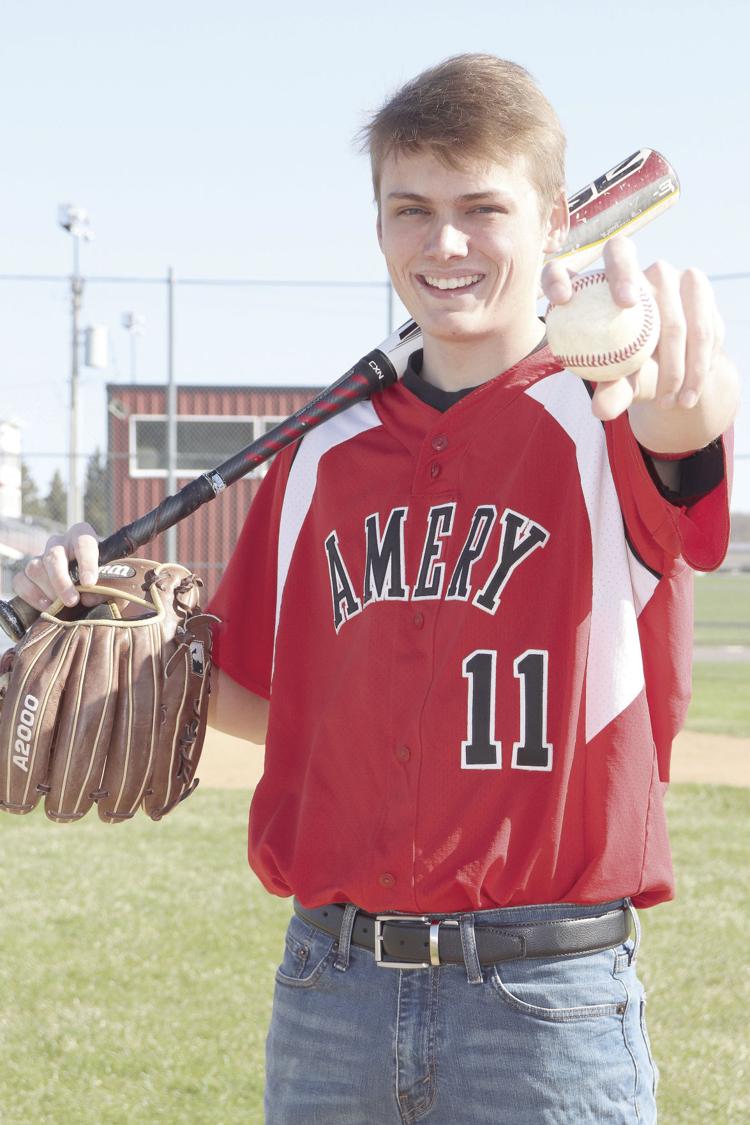 He thinks Osceola would have been their biggest competition this year as they have always been a tough team to beat. Smith said, "Coming of a good season last year I was hoping the team could continue on an upward path even with the absence of some key players who graduated last year."
"When the season was first postponed I was sad because I knew that my last year playing baseball won't be as long as we had hoped and I was just hoping we would be able to play soon. When the season was canceled, I was disappointed because all the hard work has lead up to a season that ended up being canceled, " said Smith.
Sisters Abby and Libby Braaten have played soccer for 10 years. They were disappointed when their senior season was postponed but they kept practicing at home by dribbling the ball and preforming bodyweight workouts.
Libby said, "I love our team atmosphere. We really bond as a family during our season. I believe that our team would have had a great season full of laughter, hard work and fun, with a chance at the top half of our conference!" She said, "I was super upset when I heard the season was canceled. I realized I would never step on the field as an Amery Warrior again and I would never get to be a captain with my friends and sister. I am really sad, but pray that we will get to play together one day."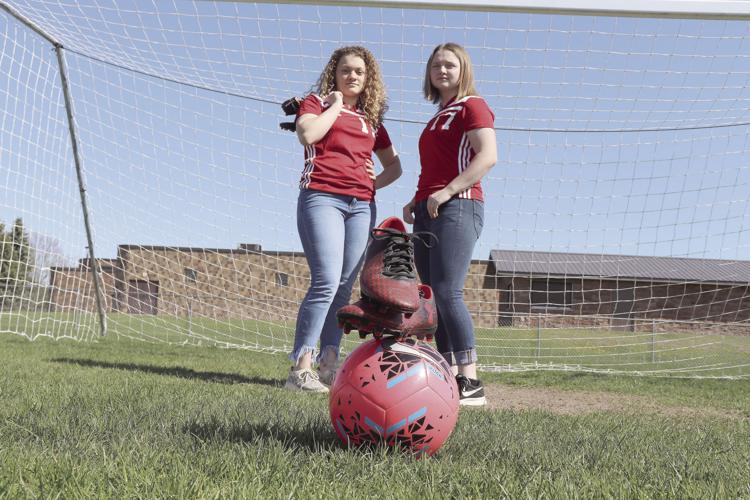 Libby agreed with Abby who said, "Washburn would have been the team to beat this year. They were the team we lost to in the playoffs last season and I think if we played them this season it would have been one for the books. She compared this year's season being canceled to that final game with Washburn last year. She said, "I keep remembering our last game in Washburn last season and I keep remembering that disappointment, but also the finality and closure we got from that game. I feel that same disappointment now but without the closure of a final game."
Fletcher Kjeseth has played on the school's golf team for three years. Kjeseth said he enjoys the overall game, socializing and appreciates their team's coach. He said he thought it was a bummer when the season was first postponed, but knew there was nothing he could do about it. When asked what he did to keep in shape should the season pick up, he said, "There's not a lot to do to stay in shape for golf. I exercised my fingers on the PS4."
Kjeseth was disappointed when he heard the season had been called off, as he was ready to take on the school he considered his teams biggest competition this year, St. Croix Central. He is missing being able to see his teammates and the kids from the other schools.
Coach Schuh said, "I will not say I understand what the athletes are feeling and every athlete has different feelings toward the cancellation of the season. In an email I sent to the kids when the season was officially canceled, I simply said the situation 'sucks.' However, I respect and trust those making these tough decisions, and trust these individuals are making their decisions based on information from a team of experts that have our best interest in mind."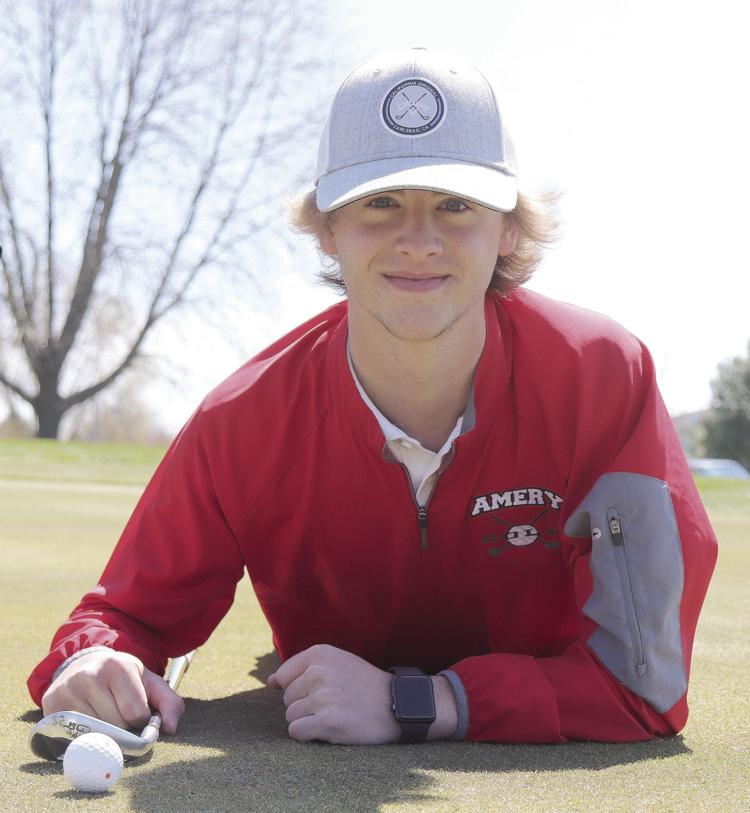 "As coaches we are always looking out for our athletes, such as when we know an athlete is suffering from an injury but still wants to go in and play. We know the results could be devastating for that athlete and keep them out until they are cleared to compete. I feel this is a similar situation for all of us in this present time, and our coaches/officials are looking out for our best interest," said Schuh.
He said, "As for the season and the school year being distance learning/training, it has not been easy. Our coaches have sent workout ideas to athletes, and have been available to athletes through distance coaching which can be very frustrating but at least we have open lines of communication with our athletes. It isn't the wins or losses that define the athlete or the season, but what was put into the season that defines the athlete. I hope all of our spring athletes are sleeping, eating, and training at the highest level ever with a much wider open schedule than ever before. In the end the athletes will be able to look into the mirror, and know they are better as a result of their hard work!"