The Wisconsin Supreme Court struck down Democratic Gov. Tony Evers' statewide mask mandate. Following the ruling, some local counties, municipalities and schools made statements about their plans now that the statewide mandate is down.
March 31 the conservative-leaning court ruled 4-3 that Evers violated state law by unilaterally issuing multiple emergency orders to extend the mandate for months. The court found Evers needed legislative approval to issue more orders after the initial 60-day mandate he issued in August expired.
"The question in this case is not whether the governor acted wisely; it is whether he acted lawfully. We conclude he did not," Justice Brian Hagedorn wrote for the majority.
The decision marks another legal defeat for Evers. The Supreme Court in May struck down his stay-at-home order, finding that his health secretary lacked the authority to issue such an order. A state appeals court blocked Evers' attempts to limit capacity in bars, restaurants and other indoor places in October.
Wednesday's decision comes as COVID-19 cases have been rising in the state. The seven-day average has jumped from fewer than 400 cases in mid-March to 501 on Tuesday. State Department of Health Services Secretary Julie Willems Van Dijk said the state is seeing "warning signs" that another surge in infections is about to begin.
Justice Ann Walsh Bradley, a member of the court's three-justice minority, lamented in a dissent that the ruling hampers the ability of governors in Wisconsin to protect lives.
"This is no run-of-the-mill case," she wrote. "We are in the midst of a worldwide pandemic that so far has claimed the lives of over a half million people in this country. And with the stakes so high, the majority not only arrives at erroneous conclusions, but it also obscures the consequence of its decision. Unfortunately, the ultimate consequence of the majority's decision is that it places yet another roadblock to an effective governmental response to COVID-19."
Republican lawmakers applauded the ruling. Senate Majority Leader Devin LeMahieu said in a statement that Evers abused his power and the court's decision affirms the separation of powers between the legislative and executive branches.
Nearly 60 organizations opposed repeal of the mask mandate, including groups representing hospitals, doctors, nurses, EMTs, school administrators, businesses, children, unions, some schools, American Indian tribes, pharmacists, firefighters, local health departments, senior citizens, churches and dentists.
Following the decision several area counties made statements including St. Croix and Pierce. St. Croix County urged residents to keep wearing masks. Pierce County went as far as implementing their own mandate. In a news release, Pierce County Public Health said the advisory order requires all people ages 5 and older to wear masks in indoor public spaces in which a non-household member is in the same room or enclosed space. The order is set to stay in effect through June 4 to align with the last day of school for most Pierce County school districts.
Public Health Director AZ Snyder said the mask order is necessary because COVID-19 vaccine supply is still limited and three-fourths of adults have not had the chance to get their shots yet.
School responses are varying. Amery is one of 39 schools that make up Wisconsin's CESA #11 District. Also in CESA #11 is Unity School District, who has changed their mask policy to "strongly encourage" but not require. The school's update said, "Wisconsin's Emergency Order requiring face coverings is no longer in effect. Unity's Reopening Plan was partially based upon that order. Due to this change and the continued success of the COVID precautions in the District, the following changes will be made: Face coverings for students will be encouraged, but not required, in classroom settings. There are some specific instances where they may be necessary that are outlined in the parent letter. Unity employees will continue to wear face coverings until after May 1, when they have had an opportunity to be fully vaccinated. Other COVID precautions will continue to be encouraged as well. An emphasis remains on proper handwashing and social distancing."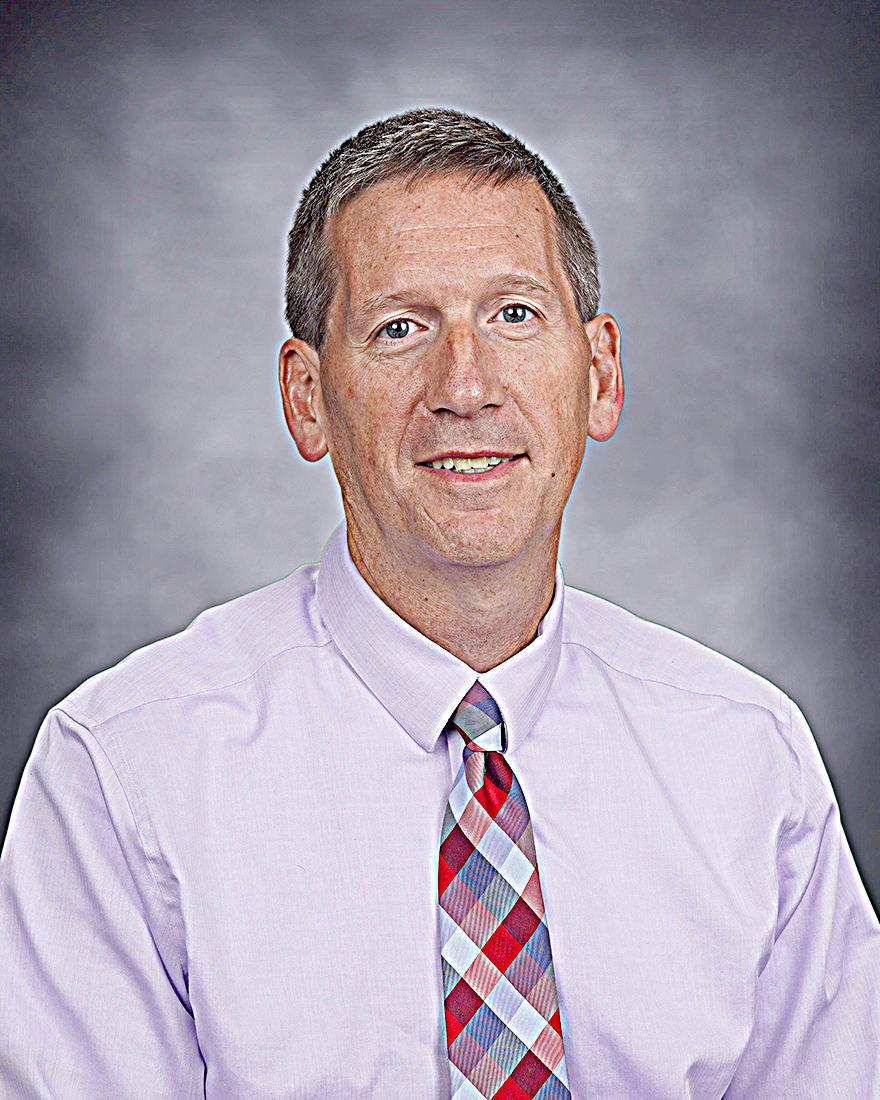 Amery's District Administrator, Shawn Doerfler, sent a message to district families April 1, which read, "Since Amery students returned to school in early January, COVID-19 numbers in Polk County and in the School District of Amery have steadily declined. In response, we have begun a return to a more hopeful school experience of normalcy. We are positioned for a full slate of spring athletics and gradually returning to in-person events such as the 5th grade Lake Wapogasset trip, Prom, Graduation, the annual elementary and intermediate school track meet, as well as in-person spring concerts and performances. We have made great progress over the last few months. As we return to in-person events, our aim is to keep our kids and their families safe.'
"Since March of 2020, the School District of Amery has followed the COVID-19 recommendations provided by the Polk County Health Department, the Wisconsin Department of Health Services and the Centers for Disease Control. Each of these agencies continues to advocate for the use of face coverings in school settings.'
"The School District of Amery policy requiring face coverings (i.e. – face masks) remains in place. All students, staff members, and visitors (including parents and guardians) are required to wear face coverings while on school grounds, on school transportation, and at school events.'
"The Middle Border Conference Athletic Directors, in conjunction with the Wisconsin Interscholastic Athletic Association (WIAA), will determine all necessary policies and procedures for spring sports with regards to face coverings. These policies and procedures will make clear the expectations for our student-athletes and for those who are spectators at these events.'
"We are almost to the finish line of the school year 2020-2021. Please help us get there safely."
Reporting from the Associated Press contributed to this story.