The Amery High School (AHS) Class of 2020 was born during 9/11 and will graduate during a pandemic. You could say these circumstances have given them the resolve to rise above challenges, no matter the situation. One thing they have learned outside of the classroom, is life will no doubt, continue to be unpredictable.
Three AHS seniors have reflected on their days in Amery schools, how COVID-19 took them by surprise and offered some advice to upcoming seniors.
Jackson Henningsgard thought the last few months of his senior year would be the craziest days of his four years of high school. "My friends and I would be so excited and everyone would be in a good mood all the time. I was excited for the teachers to start getting excited for us," he said.
Henningsgard said he has missed seeing Mr. Melberg, Mrs. Moreau, Mrs. Moskal and all his friends in the halls.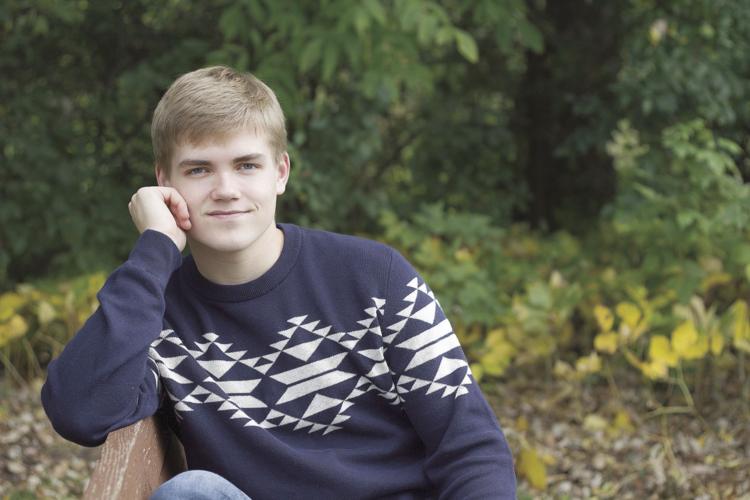 Some of his best days of high school were the times spent with friends in the locker room at the hockey rink. "Since everything changed, it's been lazy. I've just been watching Netflix and playing video games with friends," he said.
He feels the event he most missed out on, is the annual senior walk through the hallways of Amery schools. "I remember my older cousin doing it and I remember high-fiving people I looked up to in previous years," Henningsgard said.
Proving that COVID-19 has changed the mindset of the Class of 2020, to next year's seniors Henningsgard said, "Enjoy every day as your last because you don't know when your last will be."
Henningsgard plans to play Junior hockey with the North Iowa Bulls in Mason City, Iowa.
Emma Wolf plans to attend Minnesota State University, Mankato, in the fall to major in Social Work. "Due to the pandemic, I am worried Mankato will make all classes first semester online from home," she said.
Wolf said, "Life since quarantine started has been very low key. I have absolutely no motivation to do anything. Even when I am doing absolutely nothing all day, I still cannot find any motivation to do a single page of homework. Sadly, I got my screen time on my phone up to 13 hours and gained probably 10 pounds.  Leaving my house to go to the grocery store seems to be the highlight of my week."
Before COVID-19 Wolf envisioned an exciting end to her senior year. She said, "I pictured the end of my senior year to be filled with laughter and joy with not only my friends, but my favorite teachers also. I expected to look at our senior countdown sign hanging above the lockers every morning when I walked in late for school and to feel the excitement of walking down the stage for our graduation ceremony. I had also pictured what my senior prom would look like with my friends and I."
"Honestly, the one event I will miss the most is our senior walk through all the schools. That was supposed to be our time to say our final goodbyes and hear 'congratulations' from the staff.  I remember watching other classes have their walk around the schools and thinking to myself, 'I can't wait until I can do that."
When asked about her most memorable day in school, she said, "The one day that stands out the most during my time at AHS would have to be the last football game this year. It was at New Richmond and I came right from volleyball practice. Me, being the lazy self I am, was too lazy to walk a mile to the field. Instead, I parked in yellow lines thinking no one would notice. Once the game was over, I walked to my car to find a parking ticket on my windshield. $30 later, I have never parked in yellow lines since."
She has also missed her average day at AHS. "I have missed talking and laughing with my friends every day and seeing Becky Dahlberg in the lunchroom. She has missed Mrs. Larson's CTE Academy class. "Because most of the time I just made food and ate it with my friends at lunch," she said.
"I will always remember the laughs with my three best friends Ally, Kenzie, and Autumn; that we had every single day and the constant procrastination Olivia, Emma and I had in Ms. Lockwood's Employability Skills class. I will remember helping my freshman friends with their problems and calling Mr. Enslin by his first name, Paul, practically every day because I knew it would make him laugh," said Wolf.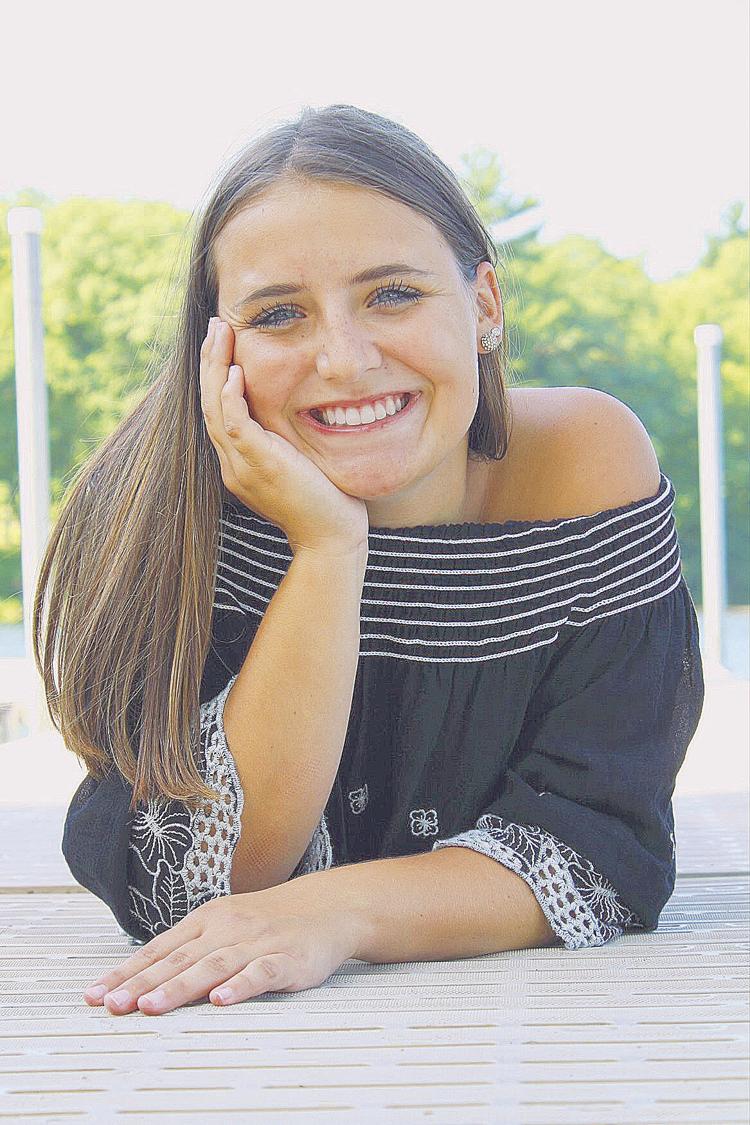 In closing Wolf said, "High school was the worst four years and the best four years of my life at the same time. To my younger brother Daniel, who will be a senior next school year: It goes by fast. It feels like just yesterday I was walking into the High School doors for the first time as a little freshman. Do not take anything for granted because you will never know if it could be ripped out of your hands-just like that. Make the most of your senior year and just have fun with it."
Trent Andren thought the end of his school year would be spent getting through classes while having fun with friends while they still had the time to do so. Andren said, "The part of the day that I miss the most is talking with teachers during breaks and lunch. All the teachers are really great people and fun to talk with."
He said, "The thing I will remember the most from Amery High School is the teachers. They all have done a really great job in preparing us for the road ahead. They are really cool and it was great getting to know them and work with them."
Life since school has been closed has been a little strange for him. He said, "The shift to online school has been a bit weird, but manageable. It feels like summer break, but with a little bit of schoolwork mixed in."
Andren said the one event he was the most crushed to miss out on was band large group. "This is such a big event that takes a lot of work and preparation to practice for. I am really sad to have missed out on my last one," said Andren. He thinks some of his best days at AHS were spent doing field shows with the band, as they were always a lot of fun to perform.
As far as advice for next year's seniors, Andren said, "Try to get all your stuff done as soon as possible so you don't have to stress about it."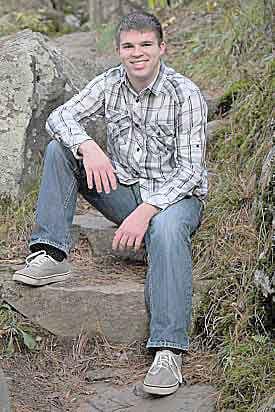 Andren's future plans include going to UW-River Falls to continue my education into physics. He said the current pandemic has not changed his plans for the future, but has impacted how he intends to pursue those plans.
The current situation has not only been hard on seniors, but their families too. Andren's father Mark, said, "My wife and I are so sad for the seniors who will not be able to finish out their year. Milestones like the senior class trip to Interstate Park, senior band outing, their final concerts, sports seasons and even graduation have been stolen from them. We pray that these experiences will not dishearten them, but make them stronger and more resilient as they move on to the next stage of their lives. We are so proud of Trent and all of the Amery Class of 2020."