November 3, 2020 is Election Day. With the day quickly approaching, The Amery Free Press reached out to candidates for their take on some key issues.
7th Congressional District: Tiffany VS. Zunker
Tom Tiffany, R-Minocqua (incumbent)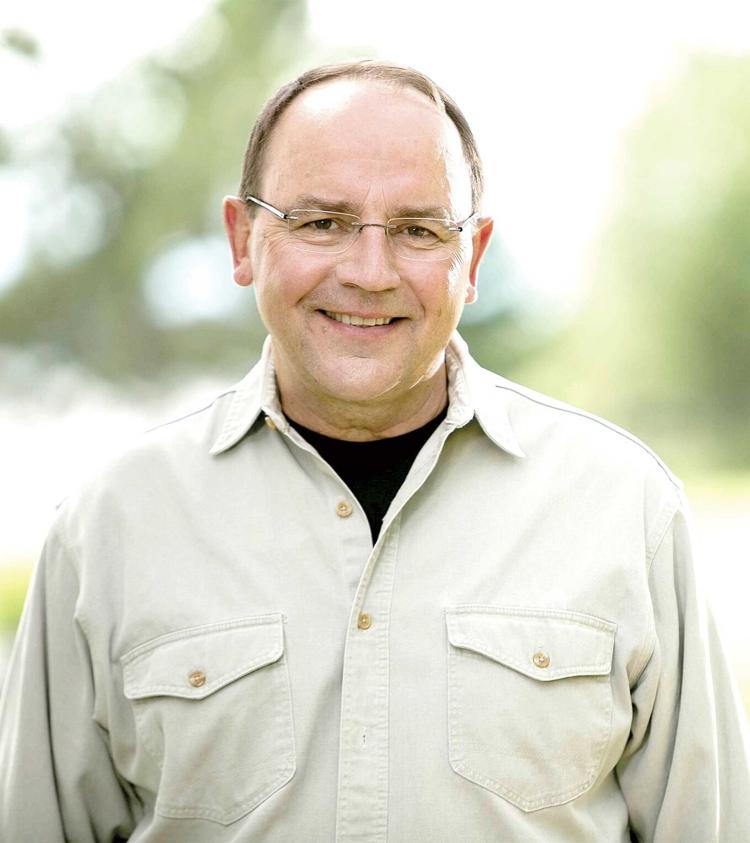 Tiffany did not respond to the Sentinel's questionnaire. This information has been taken from the Tiffany campaign website.
On agriculture: "Tom will take his work ethic, learned on the farm, to Washington to champion free and fair trade deals. He'll work so there are fewer government regulations so all Wisconsin farms can succeed."
On second amendment: "A proud National Rifle Association lifetime member with an A+ rating, Tom helped pass both concealed carry and Castle Doctrine in his first term."
Pro life: "(Tom) is proud to be pro-life and to support President Trump as he works to protect the unborn."
On healthcare: "With more choice, competition, and transparency, Americans will get better access to health care at lower costs."
On the economy: "He used that small business experience to help more Wisconsinites find work than ever before in our state's history. In Congress, Tom will work with President Trump to ensure America keeps good, family-supporting jobs."
On gray wolf: "For years, Tom has been one of the leading voices in Wisconsin working to have the federal government remove the gray wolf from the endangered species list. Wisconsin should be able to manage its wolf population on its own."
On securing the southern border: "First and foremost, America needs to build a wall to secure our southern border. Then, there can be a broader discussion about ending chain migration and a merit-based immigration process."
Tricia Zunker, (D-Wausau)
What is the role of the federal government during a global pandemic?
The federal government must take greater action to protect people during this pandemic. We need more PPE for front line workers, increased testing that is free and accessible, hazard pay for essential workers, extended unemployment benefits for workers who have lost income due to the pandemic, and support for small businesses and family farmers so they can stay afloat during this pandemic.
Do you support another round of stimulus checks for Americans? Why or Why not?
I support another round of stimulus checks for people whose livelihood has been impacted as a result of the pandemic and they need extra support to make it through. We must look out for one another during this pandemic. No one should go bankrupt or lose their home as a result of this avoidable pandemic.
How will you represent Northern Wisconsin in Washington D.C.?
I've been a hard worker my whole life and will work hard for the people of Wisconsin in Congress, whether you vote for me or not. My votes will actually represent the desires and needs of the people here. I will fight for pandemic relief efforts, accessible and affordable health care, protection for preexisting conditions, protection for your hard-earned social security, fully-funded USPS, help for our family farmers, environmental protections and rural broadband expansion.
Assembly District 28: Magnafici VS. Butler
Gae Magnafici, R-Dresser (incumbent)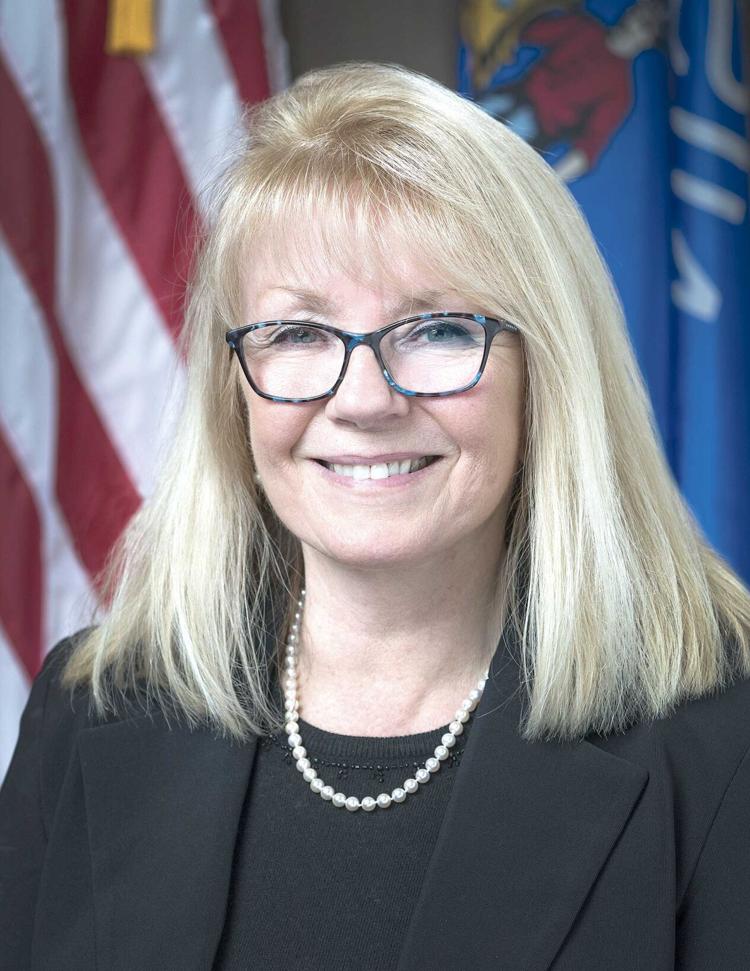 Discuss and expand on why your visions and plans for State Assembly 28 are better than your opponent:
I was born and raised in Polk County. I know what the people of this area want and expect out of their state government. If you sit down and talk to real people in the communities of the 28th District, most of them will simply tell you that they just want the government to stay out of their lives and leave them alone. I get that. They don't mean it in a derogatory way – they just want to go to work, feed their families, and not be told by government how to live their lives. In the Assembly, I carry that flag for my constituents by making sure that taxes are low, our spending is not out of control, and our rights are protected. This past session, I have worked to protect nurses from workplace violence and voted to increase broadband grants for rural areas. I am also proud of working with colleagues on both sides of the aisle to pass the COVID relief bill that allowed $2.2 billion from the federal government to be disbursed to those who need it most in Wisconsin as a result of the pandemic. What this all boils down to is that I firmly believe that the government is not the answer to all of our problems. I am more than happy to work with local leaders and citizens to use the resources of state government to help when needed, but sometimes the government is not the answer. I believe in the free market and when left alone – the economy can thrive like it has been the past few years and like it will once again after the pandemic is over. I don't doubt my opponent's sincerity and desire to continue to make Wisconsin a great place to live and work – we just have very different ideas as to how to accomplish our goals. More spending and more government is not the answer.
Outside of COVID-19, what challenges are Wisconsin residents facing in the next 5-10 years that you would like to tackle?
Wisconsin is still a high tax state. Over the past decade, under Republican leadership, we have started to turn the tide. Wisconsin has gone from one of the worst states to start a business in the country to one of the best. Pre-COVID, our unemployment was the lowest it had ever been and the economy was booming. That didn't just magically happen. That was a result of hard work by our Legislature and Governor to transform Wisconsin into a business friendly climate. But, there is more work to be done. I think we can work to lower the tax burden on families and businesses. The lower taxes are, the more businesses want to move here and the better off we are.
Another thing that I believe is a growing problem is access to rural broadband. As we have seen very recently now that more and more people are working and being educated from home, the need to be connected is now more important than ever. In the 2020-2021 biennial budget, we allocated $44 million to expanding broadband access. This is the largest investment into broadband in state history. While that is impressive and is heading in the right direction, it simply isn't enough. In the coming sessions, we need to continue to make investments and work with service providers to connect as many homes as possible. Money is a huge part of this project, but regulations are also a major factor in broadband expansion. Simply making sure that government is getting out of the way of expansion in terms of regulations and permitting, broadband is able to reach more homes quicker. Expanding broadband not only helps people working and learning from home, but also is a game changer in the tourism industry. Families from out of state stay longer when there is reliable access to internet. They are able to stretch their vacations longer with the ability to work while they are here and thus spend more money in our hotels, bars, and restaurants.
What should be the state's role in the recovery from the COVID-19 pandemic?
I am a strong believer in personal responsibility. We can all do our part in washing our hands, social distancing, and wearing a mask when appropriate. It is up to all of us to work together to slow the spread of COVID-19. This does not, however mean that we should be shutting our state down and picking winners and losers. State government should not be deciding which businesses can open their doors and attempt to survive while Mom & Pop shops are on the verge of shutting their doors forever.
Instead, encouraging businesses and local governments to use best practices in order to slow the spread of COVID-19 is how we should be attacking this pandemic and our economy. Working with local governments to give them the tools they need in terms of testing and support is how state government should be helping lead the recovery.
In April, the Legislature passed a COVID-19 relief bill that was signed by Governor Evers. This bill allowed the $2.2 billion allocated to Wisconsin through the federal CARES Act to be distributed as needed throughout the state. That money is being used right now helping hospitals, local governments, and citizens rebound from the effects of the pandemic. I was proud to support that bill and vote Yes.
By working together, we will get through the pandemic, and continue to keep Wisconsin moving Forward.
Discuss and expand on why your visions and plans for State Assembly 28 are better than your opponent:
My goal is to represent everyone in this district, and to be a strong, effective voice for rural Wisconsin when I am down in Madison. My opponent voted along party lines, with her boss, Speaker Robin Vos 100% of the time this past session. I plan to be a much more independent voice, who votes for our district. I'll listen to our community - health department officials, small business owners, parents and teachers, etc., because we need to work together to move forward. For me, protecting people with pre-existing conditions and making healthcare affordable is personal. I'm a 14-year cancer survivor, a mom, and own a small business with my husband, so I buy our own insurance. I am just as tired of high deductibles, out of control prescription drug prices, and rising premiums as you are. You can trust that I will fight for these things in Madison, not just talk about it at election time or pass ineffective bills like AB 1. My kids graduated from local schools just a few years ago, so I saw first hand what the Walker education cuts did, and know that my opponent didn't do enough to fund Special Education or restore funding to adequate levels based on inflation, and she threatened to withhold funding to schools who didn't feel safe reopening for full, in-person instruction. I am a creative problem solver, interested in the nuts & bolts of policy, and open to a variety of opinions and solutions. I'll certainly be a more responsive legislator, and plan to hold many more Listening Sessions and Town Halls than my opponent who only had 5 before the Covid shutdown. I always respected that former State Senator Sheila Harsdorf would call constituents who reached out to her office, and attended so many community events that my kids knew her name by the time they were in third grade.
Outside of COVID-19, what challenges are Wisconsin residents facing in the next 5-10 years that you would like to tackle?
We need a dedicated source for Transportation and Road funding, so counties and municipalities can plan for road maintenance and repair. Our schools need funding for Special Education increased to the 60% that the Governor requested. I will ensure that our rural schools get their fair share of education funding. Our kids deserve more mental health counselors in our schools, and more career counseling so we can do a better job directing students to tech and trade schools and other high paying career options that don't require a 4 year degree. We must tackle the addiction problem, which starts with strong families, education, and jobs. But we also need to ensure that people in NW Wisconsin can get the treatment they need. Keeping our water, air, and other natural resources clean, making our legislative maps fair and competitive, and making sure workers earn a livable wage are also things Wisconsin needs to address. We need to invest in high speed broadband, and retain and attract small busineses, including helping our family farmers get a fair price and stay competitive and viable.
What should be the state's role in the recovery from the COVID-19 pandemic?
Our first priority is to get the Covid virus contained, and stop the spread. Economists and Fortune 500 companies agree that there is no return to normal until we get a handle on the virus in every part of the state. We must also try to keep our schools open safely in order to rebuild the economy. Priorities include fixing our outdated unemployment system and making sure everyone receives the benefits they are entitled to. The state can help small businesses, including bars and restaurants, survive reduced business and the economic downturn that has changed the way we do business in unexpected ways. We can help our schools to safely meet the needs of all students. We should make sure our rural hospitals have the funding they need, and expand Badgercare and open a Public Option so the many people who lost their employer health insurance can afford healthcare coverage. I do not want to raise taxes on the middle class, especially during an economic downturn. Instead, extra revenue can come from making sure corporations and high earners are paying their fair share of taxes and taking the federal Medicaid expansion money. We need to bring in other revenue sources, and make cuts where we can to pay for these things.
State Senate District 10: Schachtner VS. Stafsholt
Patty Schachtner, D-Somerset (incumbent)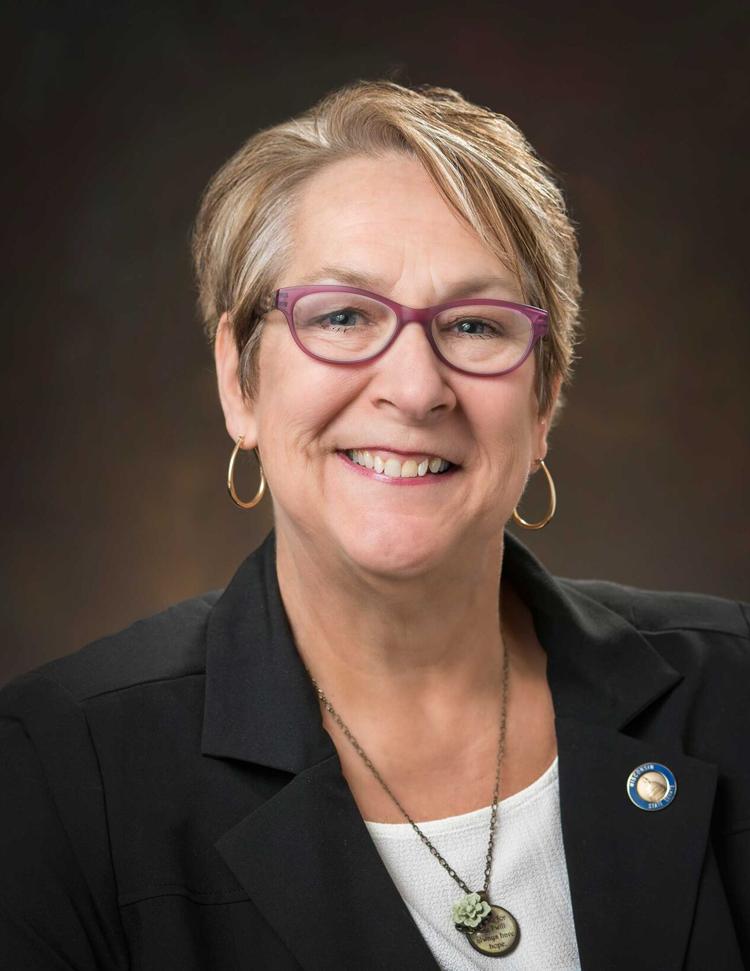 Give a little background information about yourself, including age, hometown, education, job history and how long you've been in office (if you've been the incumbent):
Occupation: State Senator since 2018, and Chief Medical Examiner of St Croix County
Education: Graduate Somerset High School, 1978; Wisconsin Indianhead Technical College (EMT Basic, EMT Intermediate, EMS Adult Educator)
Other civic engagement: Former Health Care Provider, Somerset High School; Medicolegal Death Investigator, St. Croix County; EMT, New Richmond Ambulance and Rescue; Town of Star Prairie Town Supervisor (2010—14); Board member of Turningpoint Wisconsin; Board Member of Somerset Community Food Pantry; Former Somerset School District School Board Member (2015—18); Member of Rotary Club of New Richmond; Member of Wisconsin Coroners and Medical Examiners Association; Former Member of Western Saddle Club Association; Former Member of St. Anne's Parent Group; Member of St. Croix Valley Restorative Justice; Former President Championship Pulling Series; Former Director Greater Stillwater Chamber of Commerce; Co-founder Suicide Prevention Task Force of St. Croix County.
What should be the state's role in the recovery from a pandemic?
The state legislature needs to get to work to address this pandemic and support local governments in their work. I've heard time and again from school board members, town supervisors, and city council members, that they are swamped under the burden of this pandemic. They need Legislators to show up for work and take a vote to provide the funding, flexibility, and other resources they need to keep our communities afloat. We have to do more to support small businesses, stock food shelves, distribute PPE, and keep schools safe. I've been ready to come into work and vote on these bills since April, and now it's up to the Legislative leadership to hold a session.
Why are your visions and plans for your District better than your opponent?
My top priorities include ensuring access to healthcare, supporting great public schools and tech programs, and keeping our water clean for generations to come. As a former EMT and healthcare provider, I know firsthand how important it is to have access to affordable, high quality care for every stage of life. I will continue fighting for the Medicaid expansion and coverage for pre-existing conditions. I will also keep reaching across the aisle as I have my entire career to bring more mental health resources to Northwestern Wisconsin. I have a proven record of showing up for the people of our community and I am looking forward to continuing to do so as Senator.
Outside of the pandemic, what are the challenges Wisconsin is facing in the next 5-10 years you would like to tackle?
Access to healthcare, a strong educational infrastructure, reliable broadband, and clean water. These are issues that matter to communities here in western Wisconsin, and they are the issues that I've been working on for years. We have unique challenges here as a border community, and a diverse region of suburbs, college campuses, and rural, agricultural land. As your Senator, I've worked to address our needs by authoring legislation like the Interstate Medical Compact which helps ensure access to high quality healthcare providers on both sides of the border. I also authored legislation to support testing of rural wells because I believe that folks like me should have the same access to clean drinking water as those living in bigger cities. I've been putting western Wisconsin's issues first since I was elected, and I'm not going to stop now.
Rob Stafsholt (R-New Richmond)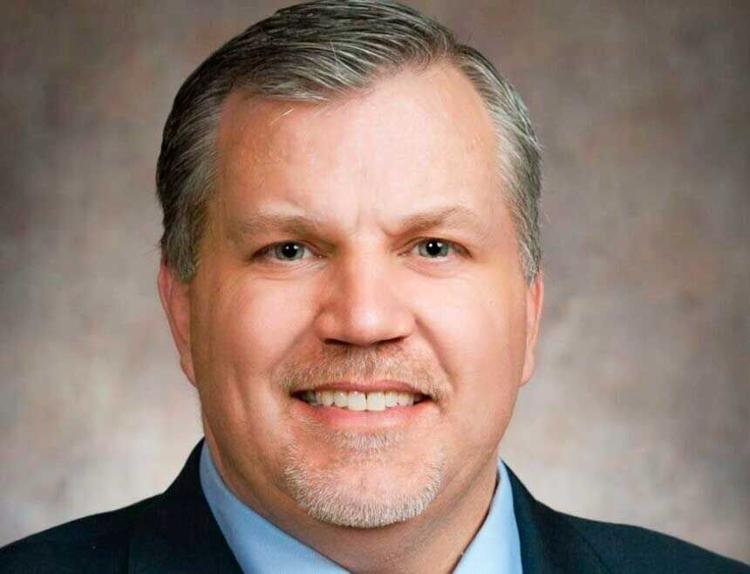 Give a little background information about yourself, including age, hometown, education, job history and how long you've been in office (if you've been the incumbent):
I am a proud lifelong resident of St. Croix County. I've helped run my family's farm for over 25 years as a fourth generation farmer. I have a teenage daughter, Maggie, who works on the family farm and in the family business.
I graduated from New Richmond High School and attended both UW-Eau Claire and UW-River Falls majoring in Business Administration and also Farm Management.
I currently reside in New Richmond where I farm and am owner/operator of a small business. Since being elected to the State Assembly in November 2016, I have proudly served the people in the 29th Assembly District where I have been a leader on many issues facing Northwest Wisconsin.
What should be the state's role in the recovery from a pandemic?
COVID-19 has posed a unique challenge to both our healthcare system and our social safety net. In the COVID relief bill I voted for earlier this year, we guaranteed cost-free testing for everyone and ensured that a COVID-19 diagnosis wouldn't stop individuals from getting health insurance.
One thing our government must do better is handling unemployment claims at the Wisconsin Department of Workforce Development. People who were without work due to no fault of their own have waited months to receive their unemployment. Sadly, the Governor has largely ignored the cries for help from those still waiting on their unemployment. The calls I'm getting are tough to hear and there's no good explanation as to why their UI is being held up. This issue must be immediately dealt with.
Why are your visions and plans for your District better than your opponent?
I love our area. My family has called Western Wisconsin home for four generations. Now I want to continue to give back by serving the people of the 10th district. As a father, farmer and small businessman, I understand the challenges hard-working families are facing. That is why I'm running for State Senate. I am committed to delivering a bright future for all our families. I believe that together we can protect our communities, safely rebuild and move our economy forward, and secure our future.
I've worked across the aisle to deliver common sense reforms and pass legislation under both a Republican and Democratic Governor. I want to build on these successes and continue to work on behalf of the people of the 10th district.
Outside of the pandemic, what are the challenges Wisconsin is facing in the next 5-10 years you would like to tackle?
Healthcare, we need to ensure access to high quality, affordable healthcare right here in northwestern Wisconsin. Expanding mental health services, I worked with my colleagues to include over $15 million in the state budget for a crisis center in our area. This would keep those needing mental health services closer to home and their families. While Governor Evers unfortunately redirected these funds to Madison, I will continue to work with my colleagues and the Governor to ensure our communities get the support they need. We also need to make sure we cover people with pre-existing conditions. I've voted to cover those individuals and will continue to do so.
Broadband expansion has never been more important. Whether you are a student, a small business, or simply trying to maintain contact with family and friends; access to the internet is important. This past session I voted for $44 million in rural broadband expansion. I've worked to bring the State Broadband Director to Assembly District 29 to work with the local communities on applying for broadband grants. Again, I want to continue to build on the successes we've had and ensure Northwestern WI see's their fair share of these resources.