100 years ago 27 women organized the Amery Woman's Club on February 7, 1921. 
The club was organized for the purpose of encouraging mental and moral development, to promote good fellowship and high social standards, and in addition, to be an organization that would aid worthy causes and be instrumental in community service projects. They joined the General Federation of Women's Clubs (GFWC), an international organization made up of women from all walks of life who have a common goal of making the world a better place by enhancing the lives of others through volunteer service.
10 decades later, the club is still going strong with the work of dedicated woman who care about the betterment of their community. These women and their club were recognized by Mayor Paul Isakson and the Amery City Council during their meeting February 3. Mayor Isakson made the following proclamation:
WHEREAS, the Amery Woman's Club was begun on February 7,1921,
WHEREAS, the Amery Woman's Club joined the General Federation of Women's Clubs (GFWC), a 130-year organization made up of women from  all walks of life who have a common goal of making the world a better  place by enhancing the lives of others through volunteer service,
WHEREAS, the Amery Woman's Club as part of the GFWC has played a role in many national efforts including powerful advocacy for child labor laws, promotion of nationwide outreach that led to passage of the Pure Food and Drug Act, helped in creating the National Park Service, credited with establishing 75% of US public libraries and completed work that led to the passage of both Violence Against Women Act and the Lily Ledbetter Fair Pay Act,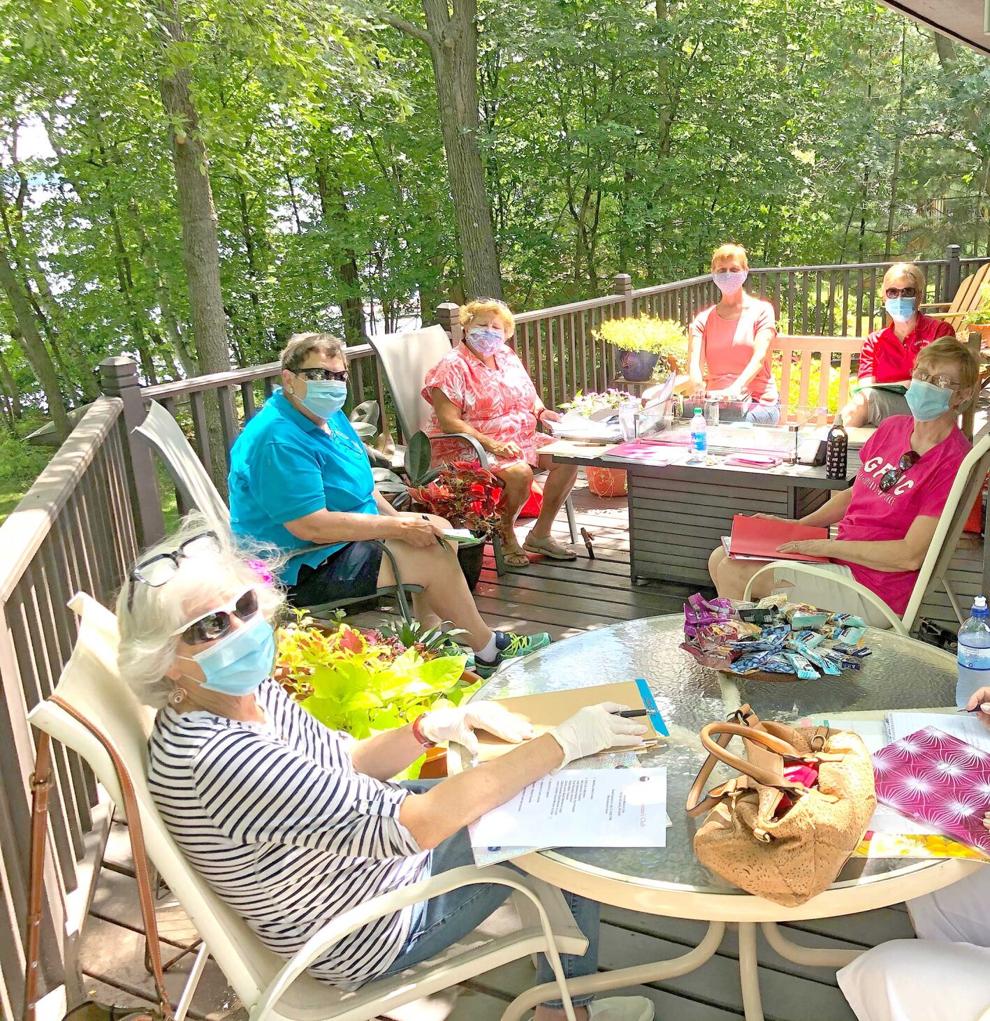 WHEREAS, throughout the past 100 years, hundreds of women have given their time, talent and resources to improve the lives of others through American Red Cross Blood Drives, the annual Amery Arts and Crafts Fair which funds our scholarship programs, semi-annual cookie sales which fund programs for the Amery Public Library, the Dr. Seuss read a thon which enhances learning for primary school students,
WHEREAS, the Amery Woman's Club was instrumental in starting the recycling program for the City of Amery in the 1970s and continues to promote recycling and Earth Day through programs they developed and participated in at Amery and Clear Lake Schools,
WHEREAS, it would be a tremendous honor for the Amery Woman's Club to be able to mark its 100th Anniversary with recognition from the Mayor of the City of Amery, therefore be it RESOLVED, that the Amery Woman's Club requests your support and recognition of this milestone anniversary with a proclamation and declaration that February 7,2021 will be known to all as Amery Woman's Club Day, here in Amery, Wisconsin.
Nell Anderson, the current Woman's Club President, signed the proclamation along with Isakson. Anderson said she retired and moved to Amery six years ago. "I was looking for ways to connect and a neighbor suggested that I would really like the Amery Woman's Club because they do a lot for the community and they also have a lot of fun. She was correct! My first impressions of AWC was that they do so many phenomenal things. I couldn't believe the fundraising initiatives and projects that have enhanced and enriched the Amery area over the years. I joined and got involved right away. I have not been disappointed," she said.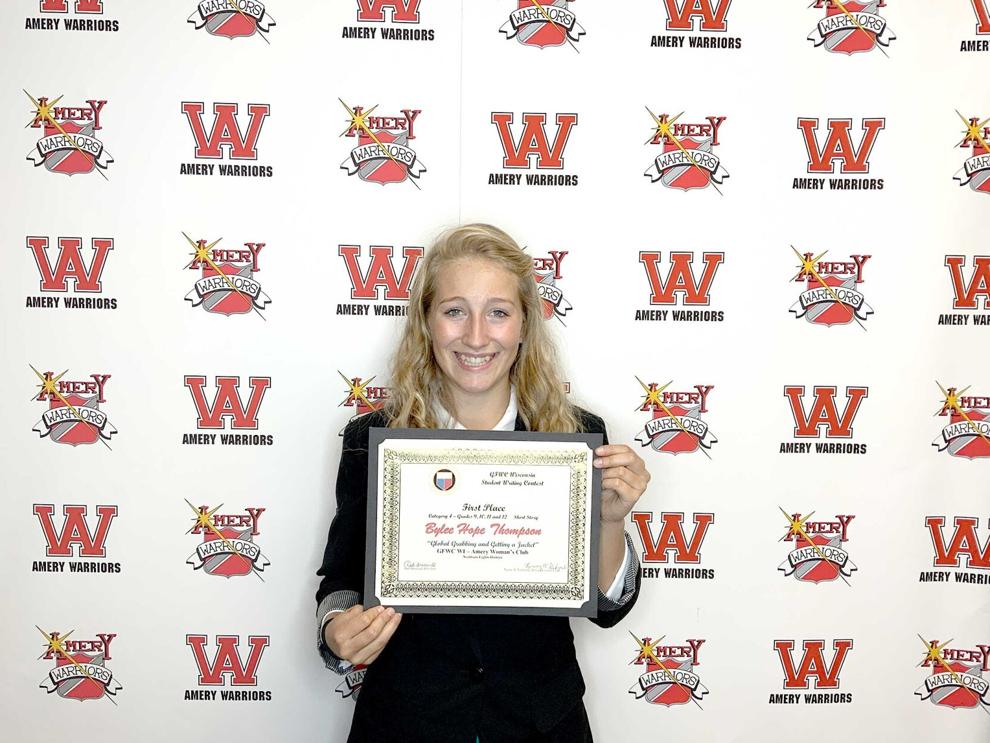 Julieann Andersen agreed with those sentiments. She said, "I moved to Amery about 12 years ago from Plymouth MN. At that time I had just retired. I did not know anyone here and my neighbor asked me if I wanted to go with her to an Amery Woman's Club meeting. The rest is history. I have met so many wonderful women and have had the opportunity to volunteer for many of the service projects they provide. I really feel that I have become part of the Amery Community. I have also become connected to our Northern Lights District and the State of Wisconsin club. We are all part of a greater community. I have even become a packer fan!"
In the early years, the club accomplished many things for the city of Amery. They sponsored a lyceum course, personally cleaned up the City Cemetery, established a Loan Closet for medical equipment, started the movement for a county nurse in Polk County, put together food baskets and supplied clothing for the poor and were prominent in getting a city garbage collection started.
In 1928 the club decided to establish a public library. No doubt, this was the greatest contribution the Club has made to the community. The members gathered books, raised money and served as librarians for many years. The City's first contribution was made in 1931 and the first paid librarian was hired. It wasn't until 1976 that the Amery Public Library became its own entity supported by tax funds.
Back as far as 1923 the Amery Woman's Club planted flowers and shrubs at various locations throughout the community. They also established a restroom, which was in use for about 3 years.
During the 1940s the Club projects revolved not only around Amery needs, but also those activities both near and across the ocean. The members were asked to help recruit women for the Armed Services, participate in the March of Dimes, donate clothing for overseas relief and hem diapers for Polk Co. Relief, and help out with Red Cross relief. 
Until 1964 the Club meetings were held in member's homes so membership was limited. That year the club began an active membership campaign. Meetings were held at various locations in the community, which they continue to do.
The Club began Meals on Wheels and also spearheaded the United Way. Since the early 1960s, the Club has been responsible for coordinating the Red Cross blood drives in Amery, either on an annual or biannual basis.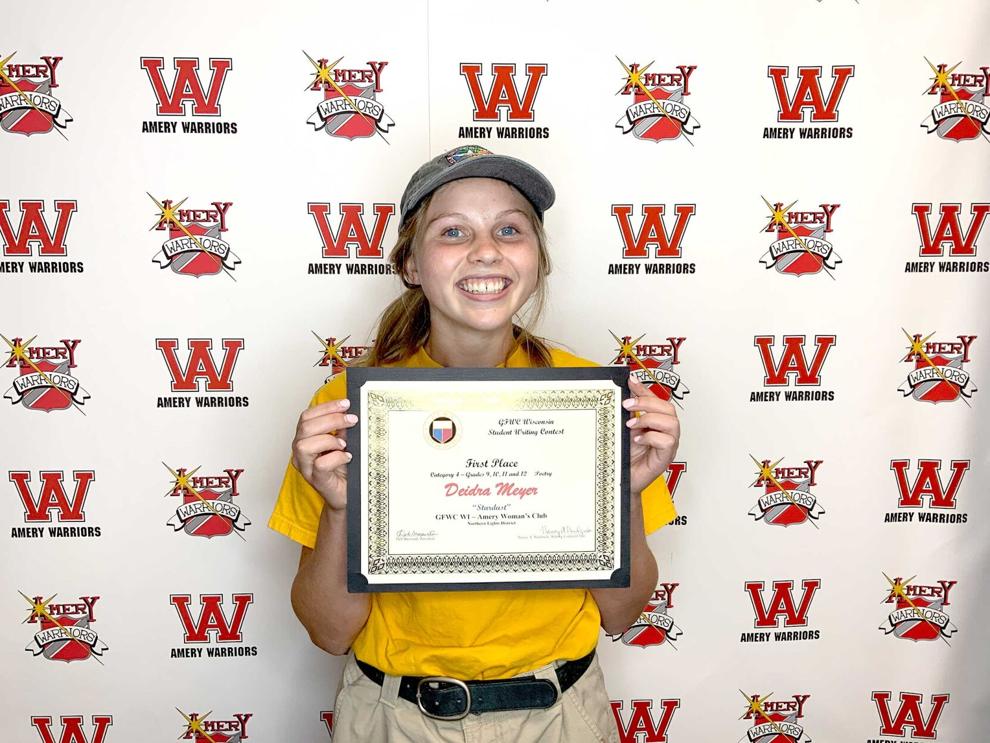 Sheeran Gallager said, said, "I, also, am a newcomer to Amery and the Amery Woman's Club and my first impressions still hold true. Thanks to Ruth Mugerauer, I was introduced to some of the most professional, dedicated and caring women I have ever been associated with. And, yes, we do have fun! For my part, during the past three years I assisted with the coordination of the two-day, bi-annual Amery Community Blood Drive, and what a rewarding experience! This past year, during the pandemic, the Amery Woman's Club assisted the Red Cross with two drives, and both were filled. I would like to take this opportunity and space to personally thank each of you in the Amery Woman's Club for your contribution to this life-saving event."
In 1974 the Club established and operated a Recycling Center. Various service organizations throughout the community helped collect, sort and smash glass in 50- gallon drums that were then transported to Minnesota. The Center also collected aluminum. In 2011 a Woman's Club member began revitalizing the recycling issue in our community. When you see recycling cans all over Amery, it is because of the initiative of a member of their Club. Along with the recycling an Earth Day project was begun in 2012, along with items that were sold at the Amery Farmer's Market to fund the project.
Gloria Lansin said, "I will always remember meeting Vonnie Niccum on the golf course and she invited me to my first meeting. It was great meeting the woman of Amery and to find out what the organization did for the community. After that meeting, Sue Clausen came up to me and asked if I played softball for the McKinley Vikings back in the day, what a nice way to restart a friendship. I remember going to my first district meeting with Shirley Klopotek and coming back I started talking about a recycling project that the club could do. All these years later the project is still going strong and everyone in the club participates in one way or another. The club is a great way to meet new friends and also get connected to people from years ago."    
For the past 30 + years, the Amery Woman's Club has organized and run the annual Art in the Park. This past year, 2020, they had to cancel. They are gearing up to hold the annual event again this year Saturday, June, 19, 2021.
The Amery Woman's Club has always promoted educational projects. In 2005 they began "Read to Me." They gifted every newborn child's family at Amery Regional Medical Center with literature on the importance of reading to your child along with a book. Many of their members have volunteered to assist teachers at Lien Elementary School and in 2016 they began a Dr. Seuss birthday party for all 2nd graders at Lien Elementary School. Every student was gifted with a Dr. Seuss hard cover book, and a birthday gift bag. They sponsor an art contest at the Middle School each year and they also serve as English language tutors.
The Amery Woman's club grants scholarships to Amery high school senior girls and recently they started a new scholarship that is gifted to a high school graduate who hopes to continue her education. They also sponsor a high school sophomore girl to attend a leadership week.
Joyce Schaefer said, "I think what I enjoy most about Woman's club is that we are a group whose mission is to do good things for our Amery community. We all truly want to contribute in some way to helping our community. My favorite things are being able to do scholarships, but not just for graduating seniors but our non traditional scholarships to help those who want to go back to school, having been out of school for some time. They are so thankful for that opportunity." 
2008 brought about a huge opportunity to serve our community. The Amery Woman's Club was instrumental in organizing and participating in the formation of the Amery Area Food Pantry. Their members were instrumental in every aspect of what is still happening today. The Food Pantry has many volunteers from the community, and they still have a great number of Woman's Club members who not only volunteer, but also who are in charge of the day to day operations of the Pantry.
Today they have 45 members of various ages who continue to support the Amery Area Public Library, give scholarships to high school seniors and graduate students, donate money to the downtown beautification fund with their planters on main street. They continue to run the Red Cross Blood Drive, do roadside pickup on their designated route, and many of the volunteer workers at the Amery Area Food Pantry are current or past members of the Woman's Club.
Julie Riemenschneider said, "I joined Amery Woman's Club in 2008 after I retired. I was looking for volunteer opportunities and meeting new people. Soon I became involved in leadership positions in the club, the district and the state. I've enjoyed the fellowship at the monthly meetings. I hope we will soon return to some degree of normalcy after the pandemic so we can be with our friends again."
Even though 100 years have passed since some Amery women decided to form a club to help better our community, their spirit, and passion is still alive in the members today. They encourage people to please consider joining their organization for the betterment of the community and the world around us, and for fellowship with women of like commitment. They meet on the first Monday of the month and always welcome guests. As they look ahead, they hope to continue serving the Amery community by enhancing the lives of others through their volunteer service.