Over the decades 320 Keller Avenue has been full of cars. Whether it be cars for sale, or cars being repaired at the various dealerships that have called that address home. Today the lot is still full of cars, but the cars are full of people who are pulling in to check out one of Amery's newest businesses, Bittersweet Homestead.
Owner Debra Leier said she started a boutique in her home in the Twin Cities 36 years ago. Eventually that boutique moved to Oak Park Golf Course. Six years ago, Leier sold the business to a couple, but stayed heavily involved.
Like many small businesses, COVID-19 took its toll on the boutique and the owners decided it was time to permanently close the doors. There was no way Leier could let the beloved business just fade away. "I told my husband I wanted to move forward with the boutique," she said.
30 years ago, the Leiers had purchased a lake home on Bear Trap outside of Amery. Four years ago, they knocked it down and built their forever home. "Running the boutique all those years was what really made me tick. I thought our new home of Amery was the best place to start it back up," Leier said.
She decided to run it exactly as she had done in the past. The store is open for a handful of months in the fall and spring and she takes the summer months off to spend time with her family at the lake.
This season, Leier has Bittersweet Homestead open until November 29. After that date, the various vendors that have their products available at the store will come grab their belongings, go their separate ways and return in the spring for a new season of sales.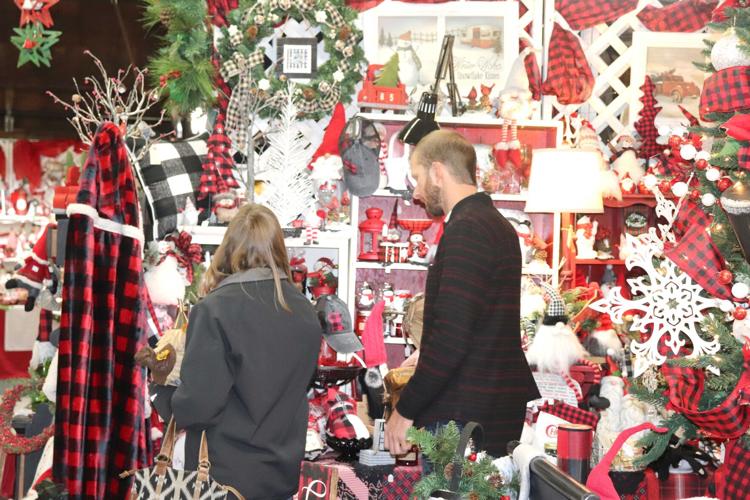 Speaking of the various vendors, Leier has around 40 consigners who have sharing their talents with the store. That explains the wide variety of items you will find there. There is everything from home décor, furniture, floral, quilts, jewelry, specialty food items, bath and body products and gifts for every special person in your life. "Every consigner has a pretty special niche and I am always looking for new fun vendors," said Leier. When asked how she found the many vendors, she replied, "I would say 75 percent of them, I have been doing business with 30 something years."
The over 8000 sq. ft. building is filled to the brim and Leier was able to put it all together in just one month before she opened the doors. She used all local businesses when tackling the tasks to get her own store ready.
She said she tries to color coordinate all of the stores items. Vendors do not have their own space; everything is intertwined into eye appealing displays throughout the massive space.
Leier is thrilled to set even deeper roots in the town she now calls home. She said, "I love the small town atmosphere. I feel very welcomed here."