For about the past 33 years it seems everywhere you go around Amery, you see Bones. No, not leftover dog treats lying about and not decoration skeletons hanging for Halloween, but the hardworking leader of the city crew, Allen "Bones" McCarty. A very well known face around town, Bones, Director of Public Works has decided to give retirement a try.
Bones received his unique nickname long before he made Amery his home. His older brother Ken's friends bestowed it to him. "Ken was four years older than me. When I was 12 and he was 16, there was a pretty good size difference. He always had better clothes than I did; fancy ones. When I would wear his clothes, his buddies started calling me Bones and it has been Bones ever since," he said.
McCarty grew up in Janesville, WI. He moved to this 
this area in 1971. He worked for Harvester out of Menomonie for a few years. "We would always get laid off in the winter. In the winter of '72 or '73 I helped the Isaksons remodel their store in Clear Lake," he said. 
After that project, Bones had grown tired of the old and cold farmhouse he had been staying in and heading back down to Janesville. In 1975 he took a job with General Motors.
During his stint living up north, Bones had met Margo Woodley and they married in 1978. Margo missed the area she called home and the couple moved back to Amery in 1980, where Bones started working construction.
He took a break from construction in 1982 when his father-in-law, Jim Woodley, hooked him up with his friend Angelo Terranova, who needed workers at his cheese factory. After a year, Bones returned to construction, working with Barry Nielsen before going out on his own.
When McCarty worked construction, one of his competitors was John Frisco. Frisco became head of Amery's city crew. Bones said, "John was trying to put together a crew that could build. He had some specialty things he wanted to do. He called me and asked if I wanted to work for the City and I said I would be interested."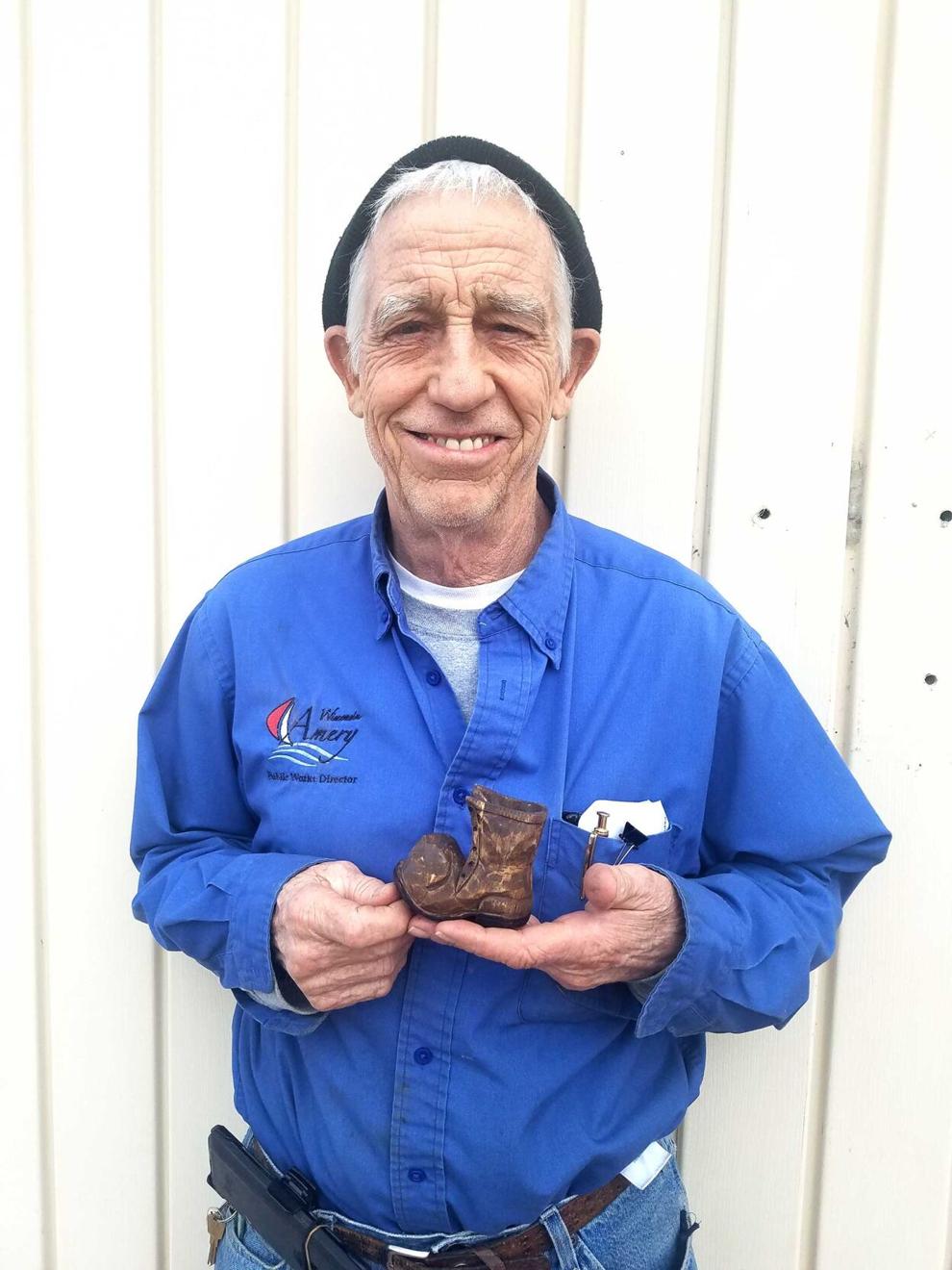 McCarty had a few jobs to finish up before he could take the position. "I was taking a little too long. John called me and told me to quit messing around and get down to the City," he said. At the time, Duane Riley was Mayor. He would go on to work with five Mayors after Riley; Mayors Wittstock, Stower, Karuschak, Erickson and Isakson.
Bones said he worked for Frisco until December 2004. After Frisco left, McCarty took over as Director of Public Works.
Throughout the years some of the major projects Bones has been a part of in Amery include: the Church Street project, the block grant, Unisource project and improvements by Jorgenson Field, upgrades at the sewer plant and the boat landing at North Twin. Bones said, "Al Granum was a good friend of mine. They had sold the house years prior, but still owned the little pine trees there. There was no way to build anything in there, as it was wetland. I called him up and asked if he would be interested in selling or donating that land to the city and we could name it Granum Boat Landing."
Bones has worked hard with the crew over the years, but it hasn't been all work and no play. He has also enjoyed some shenanigans with the city gang over the years. Some of his favorites were when he, Jim Mitchell and Howard Knutson pulled pranks on Kenny Baillargeon at the sewer plant.
McCarty enjoyed life in Amery with his wife Margo raising sons Tyler and Kyle. He is now a grandfather of two and is looking forward to doing some traveling right away. "We are going to head somewhere warm for a few weeks. When I get back I am going to clean house and throw away all of the things I have been collecting for 68 years," he said.
He said what he is going to miss most is socializing with all of the people around town. Bones said, "I think that was the best part of my job."